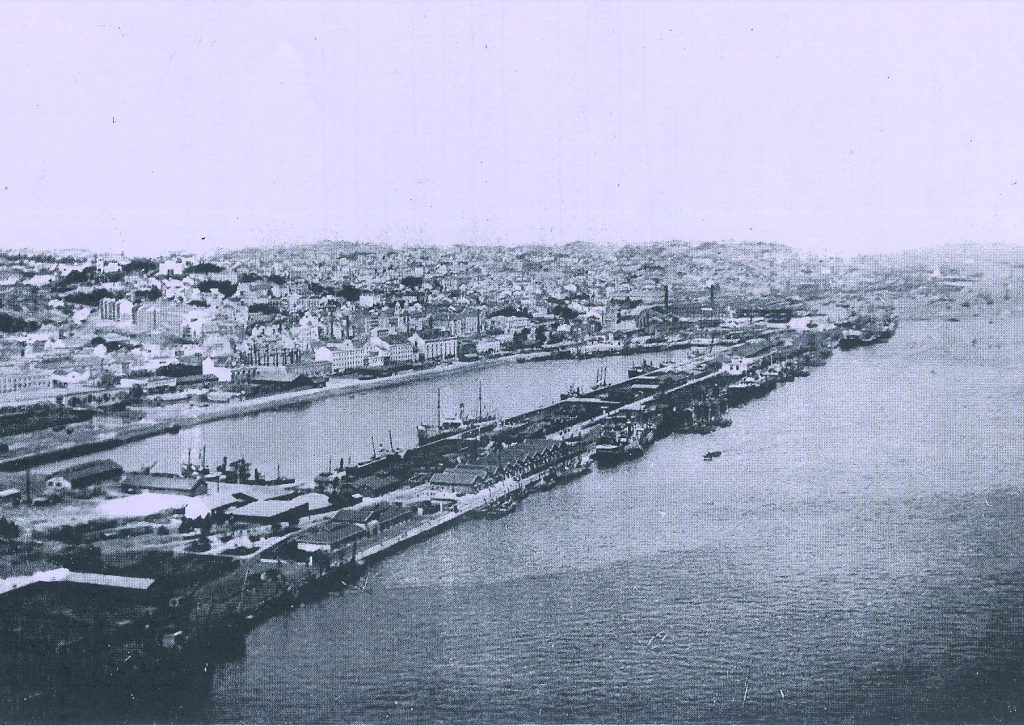 OHL has focused on international port projects from the very start. The Alcántara Inner Basin, in the Port of Lisbon, and the West Pier of the Port of Santos, also in Lisbon, were the first contracts awarded to its parent company, Obrascón, in 1912.
Ever since, the company has been amassing wide-ranging, outstanding experience developing all phases of maritime and coastal projects: design, construction, maintenance and operation.

The OHL Group has maintained its position as a leader in the port infrastructure area through its subsidiary Sociedad Anónima Trabajos y Obras (SATO), which was established in 1935 and which has distinguished itself from the very beginning for its level of specialization.
New Port Facilities in Punta Langosteira
Construction of a new commercial port in the Atlantic Ocean, with the reclamation of 150 Ha of esplanades and a basin with 232 Ha of sheltered waters. All together, the works required: 3,358 m of rubble mound breakwater, 532 m of secundary rubble mound breakwater, 461 m of vertical spur breakwater with caissons at a draft of -23 m and 908 m of quay with caissons with a draft of 22 m.
South Breakwater. Section I,II,III
Construction of a new breakwater at the southern end of the Port of Barcelona, with a total length of 4,850 m, and execution of areas for future backfilling covering an area of 58 Ha. The breakwater is made up of three distinct sections: section I with a rubble mound of 2,001 m long, section II with a vertical breakwater of 1,699 m long and section III with a rubble mound breakwater of 1,150 m long.
Port of Alicante expansion
Construction of a new harbour in the Port of Alicante, with the creation of 30 Ha of esplanades (16 Ha completely developed) and 33 Ha of sheltered waters. The basin has 3 alingments of commercial quays and a ferry berth. As a summary, works included: 1,127 m of rubble mound breakwater, 442 m of secondary breakwater, 1,236 m of quays with caissons, 245 m of ro-ro berth for ferries, 160,000 m2 of paved esplanade and 1,986 m of railway track.
Construction in the port of Granadilla in the South of the island of Santa Cruz de Tenerife (Canary Islands) of a breakwater 2,309 m long, formed by the following: Northern breakwater, 596 m rubble mound breakwater, Outer dike, vertical breakwater, with caissons 43.70 m long and a total of 1,713 m. On the outer end of this breakwater, there will be a 135 m vertical spur breakwater.