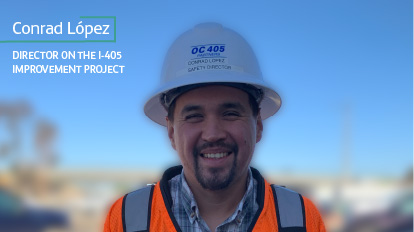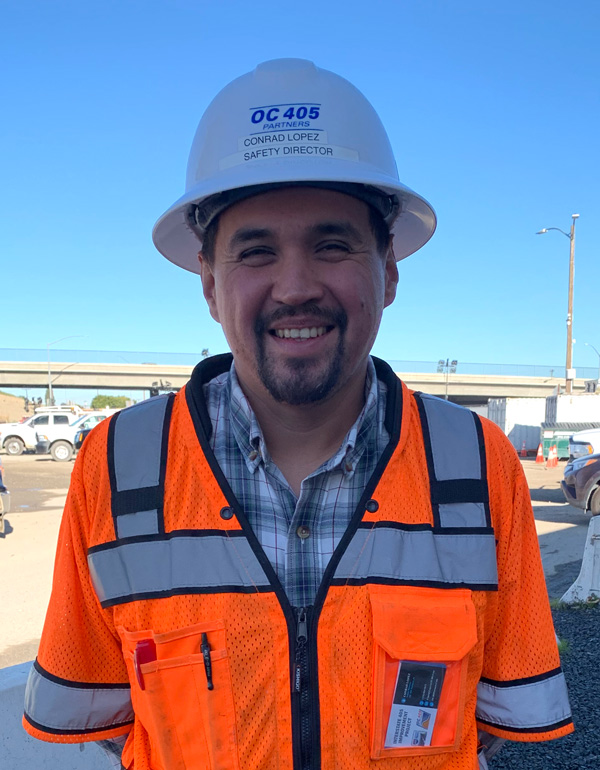 "OHLA is an excellent company genuinely concerned about the safety of its employees"
Director on the I-405 Improvement Project, California, US
Can you briefly describe the I-405 improvement project?
The project scope consists of improving 16 miles of the I-405 freeway, which includes adding express and multipurpose lanes from Route 73 in Costa Mesa, California to Route 605 in Seal Beach. Since the project began, work has focused on over 18 bridge demolition and replacements, retaining wall construction, sound wall construction, utility relocation, roadway, paving, grading, and drainage. The project is estimated to be $1.4 billion and is currently over the 90% completion mark and is expected to be completed by 2023.
What are your duties as safety director?
I am responsible for managing the safety and risk associated with the construction of the project by proactively planning, directing, and implementing the project's safety program to ensure a safe, healthy, and accident-free work environment. I also act as a bridge between management and field employees by developing a relationship with both parties. My duties include maintaining open lines of communication with the project's owners' representatives, as well as OSHA and CalOsha, to ensure that we are within the rules and regulations set forth by the agencies.
What security challenges have been involved in tackling this project?
One of the challenges would be the traveling public having up to 400,000 vehicles traveling the 405 on daily basis. We go above and beyond when it comes to protecting our workforce such as planning our work, working behind k-rail, and closing the freeway at night in coordination with California Highway Patrol.
What have been the most rewarding milestones or moments you remember?
Having months with no recordable or lost time injuries along with visiting the crews in the field and seeing the crews perform work safely.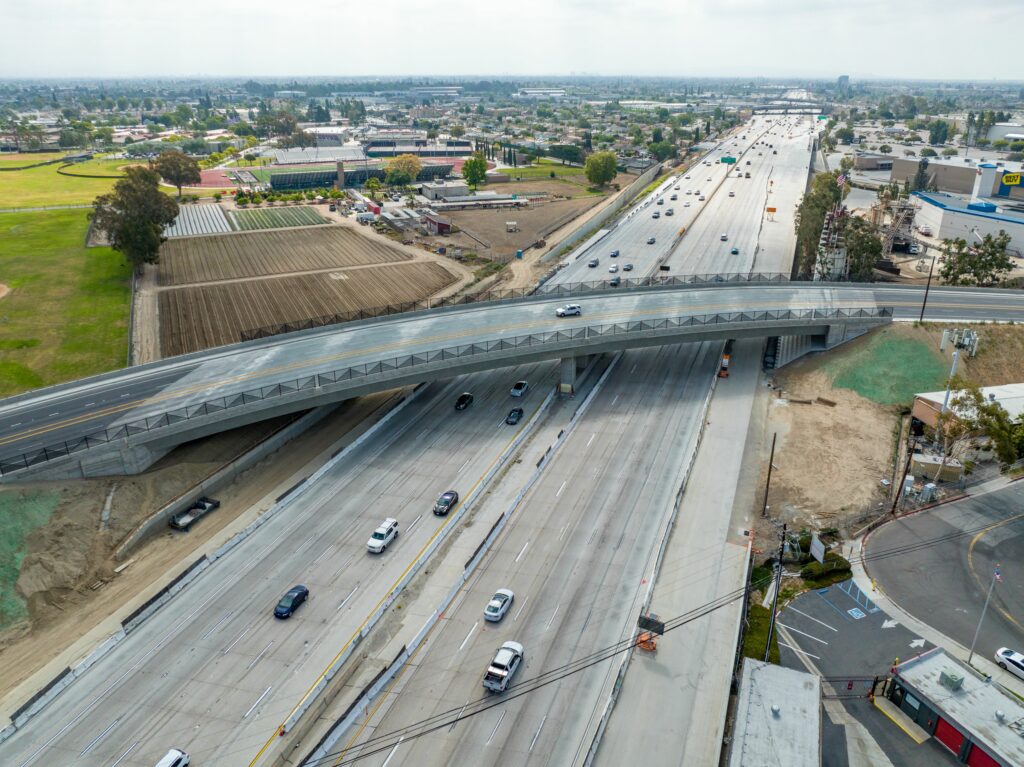 "One of the challenges would be the traveling public having up to 400,000 vehicles traveling the 405 on daily basis"
How has this project contributed to improving the safety culture at OHLA?
I believe the project has contributed to improving the safety culture at OHLA as we interchange ideas as well as past experiences with OHLA in our monthly calls. During our calls, we discuss incidents, near misses, and OHLA company safety goals.
Any outstanding safety actions in the project that you would like to highlight?
We are highly organized and maintain regular training regimens. The safety actions and activities currently follow our safety matrix. What I mean by following our safety matrix is keeping up with the training. We ensure that staff members are up to date with project-specific and task-specific safety training. Covid-19 was a major challenge due to social distancing requirements that we had to follow while also completing trainings.
What values, attitudes, aptitudes… would you highlight in the team?
The synergy between the teams and disciplines at all levels, and their commitment to each other, is remarkable. What makes the difference is when everyone gets along and shares the same goal at the end of each day.
Could you summarize your career in the company in a few brief lines?
I can summarize my career in the company in a few words: challenging, fulfilling, exciting, and positive.
Finally, tell us briefly what it means to you to work in a company like OHLA and what its strengths are.
I like working at OHLA due to the management team being supportive and open to new ideas in regard to Safety, and being genuinely concerned about the safety of OHLA employees.
"I am deeply grateful to OHLA for giving me the...
Leer más
"We have to bet on women's leadership in the construction...
Leer más