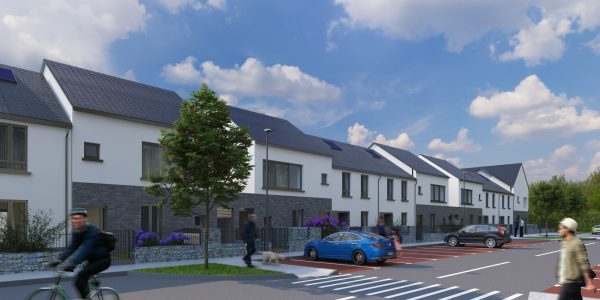 The Torc Housing Partnership consortium comprising Senda Infraestructuras, a subsidiary of OHL, and its strategic partners Equitix, Kajima and Tuath, will design, finance, build and operate, on a public-private partnership (PPP) basis, 465 new sustainable social housing units in Ireland for an investment of over 130 million euros. This project, under the availability payment model (fixed payments by the grantor) is the second package of government investment in social housing in the region and covers the counties of Cork, Kildare, Clare, Galway, Waterford and Roscommon.
This is the first contract awarded to Senda Infraestructuras as a subsidiary of OHL in the area of promotion of concessions. The agreement covers the construction and maintenance of 110 apartments and 355 houses and incorporates the provision of management and maintenance services after construction for a period of 25 years.
The award corresponds to the second batch of an innovative program that includes a total of 1,500 sustainable social housing units launched thanks to the growth potential of the real estate sector in Ireland, where there is a significant demand for housing.
OHL will carry out its construction in a joint venture with the benchmark Irish construction company JJ Rhatigan. The construction will incorporate the Building Information Modeling (BIM) methodology and will be built according to the almost zero energy consumption criterion, nZEB (Nearly Zero Energy Buildings), conforming to the requirements of the Building Energy Efficiency Directive (2010/31/CE).