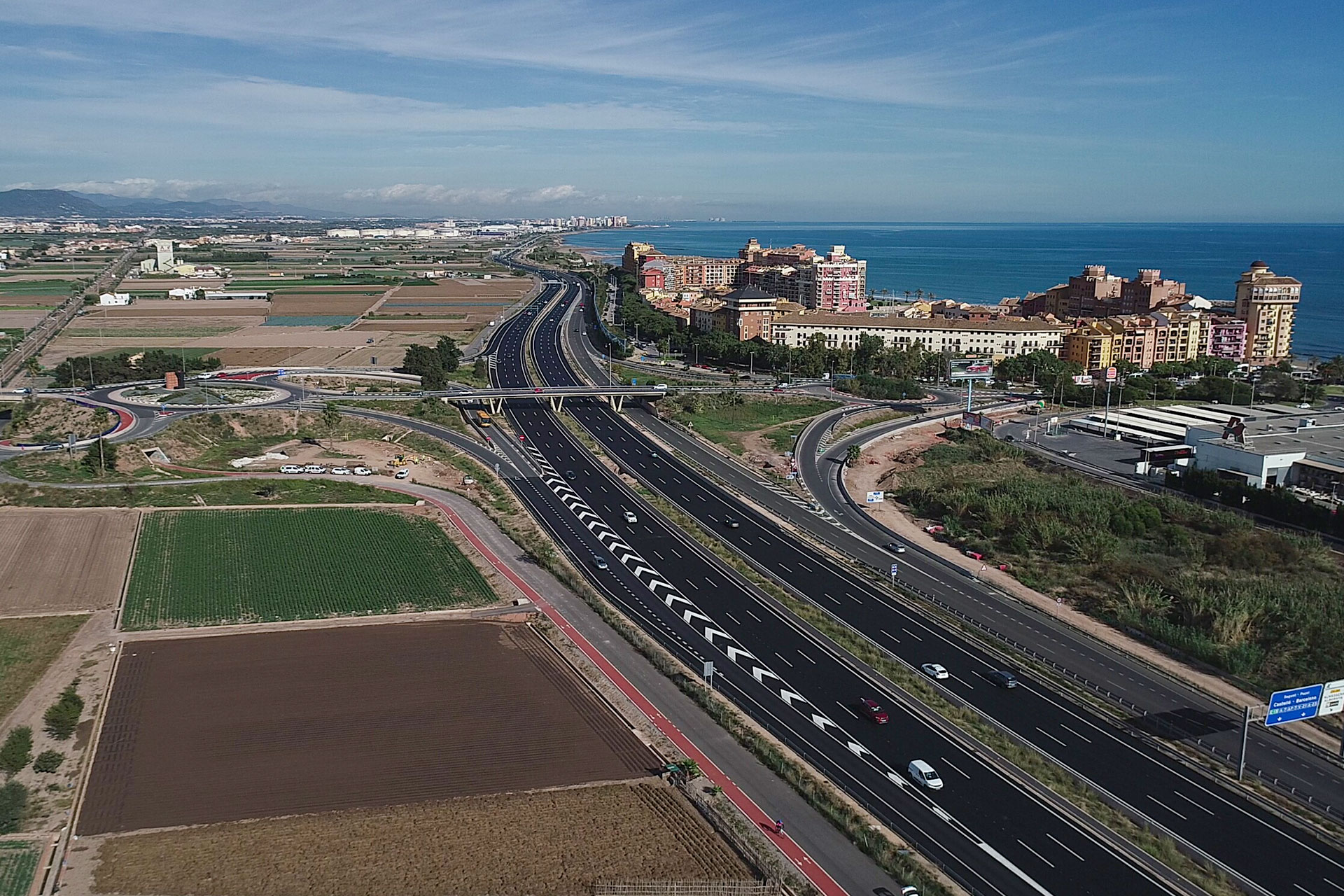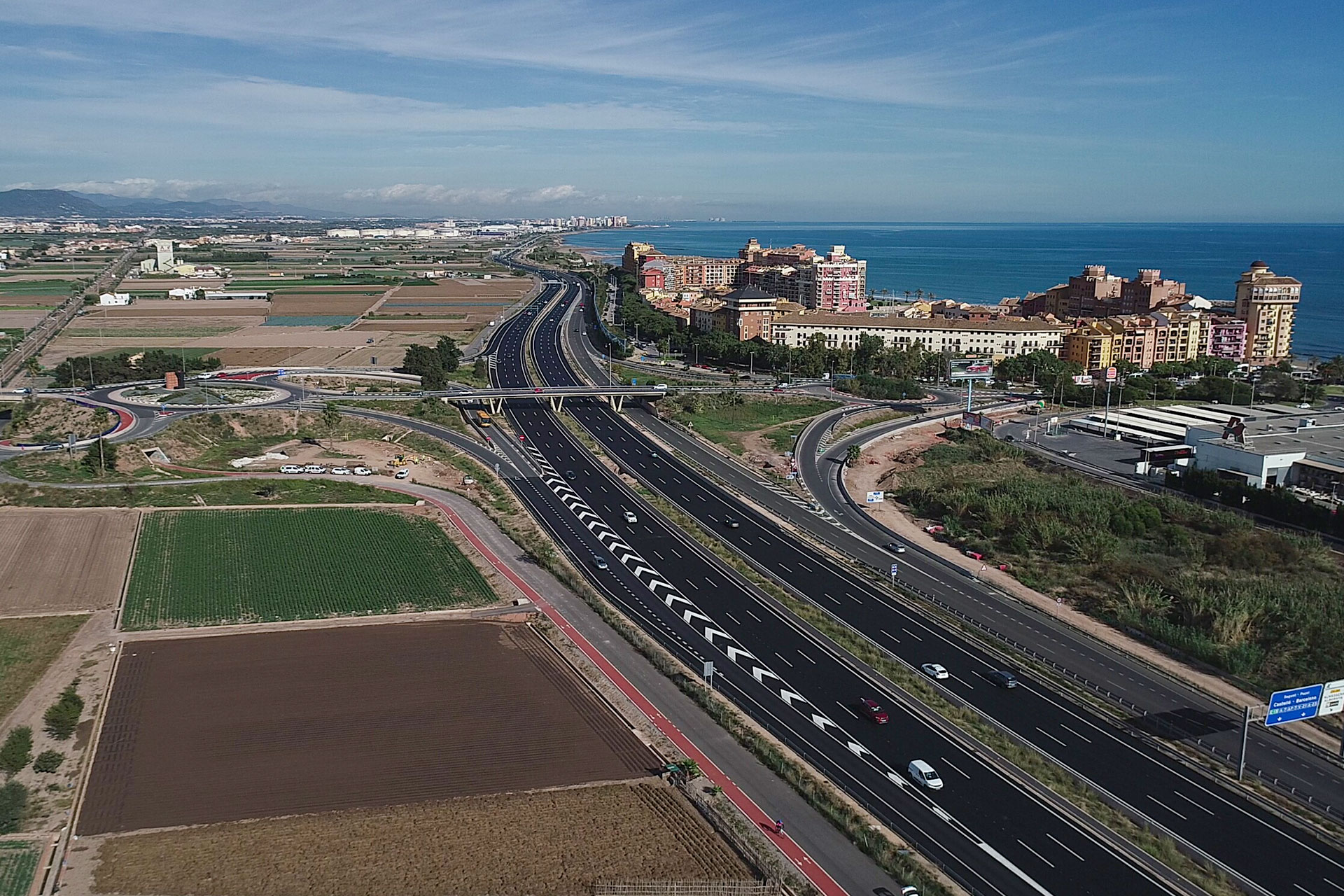 Third lanes and BUS-HOV on the V-21 highway, Valencia.
OHLA has completed work on the V-21 highway, on the Carraixet-Valencia section, with the construction of new third lanes and a Bus-HOV lane, the first in the road network of the Valencian Community. The project, awarded by the Ministry of Transport, Mobility and Urban Agenda, consisted of the construction of 6.1 km of Bus-HOV, 5 km of third lanes and a 700-meter-long bicycle lane, among other actions.
The infrastructure is a boost to sustainable mobility by improving the capacity of one of the main roads giving access to Valencia, facilitating entry and exit through the north of the city and the distribution of traffic with the V-23 highway, the AP-7 freeway and the A-23 highway.