OHLA is awarded a new $94.7 million contract in the New York City subway
OHLA, via its subsidiary company, Judlau Contracting, Inc., has been awarded a new contract in the New York subway system worth $94.7 million (€88.4 million). The project, which was awarded by New York Metropolitan Transportation Authority Construction & Development is for the Painting and Structural Repairs of Bridges and Elevated Structures on the Dyre Avenue Subway Line and White Plains Road Subway Line in the Borough of the Bronx.
The elevated Dyre Avenue line carries passengers through Eastchester, Baychester, Pelham Parkway, and Morris Park neighborhoods situated in the northeastern section of the Bronx. The White Plains Road line services patrons traveling through the central Bronx. Both lines connect to other New York City boroughs with multiple station stops that link to bus and commuter rail services.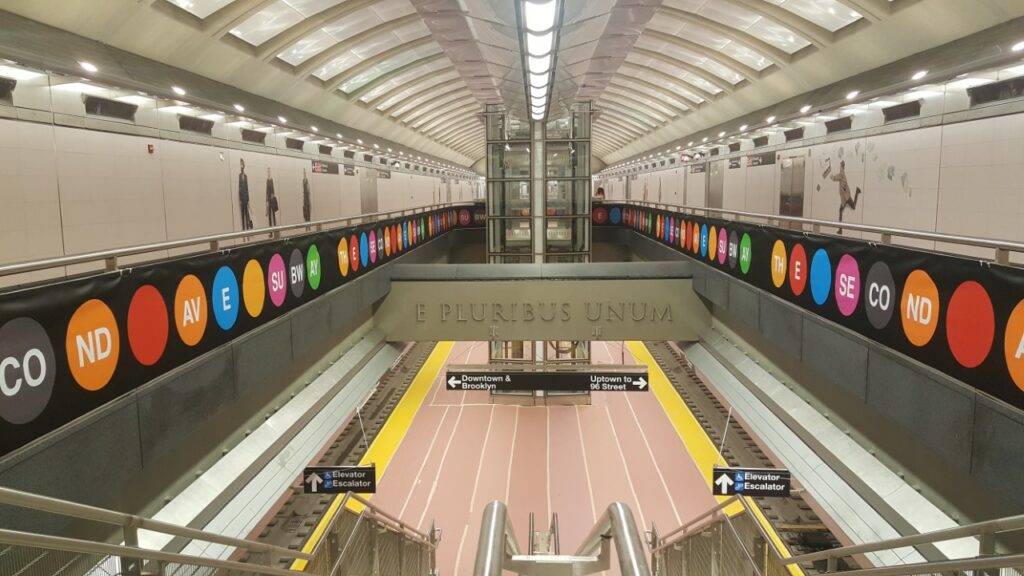 72ND STREET STATION IN NEW YORK
This new contract is in addition to recent significant awards to the OHLA Group in New York. These include the $150 million (€128 million) project to upgrade and rehabilitate the West 79th Street Rotunda Complex and the West 79th Street Bridge over Amtrak rail lines, the $149 million (€122 million) contract for the Accessibility projects at Eight Stations for MTA New York City Transit, and the $65 million (€59.2 million) contract from the MTA Long Island Rail Road (LIRR) to design and build the Elmont Train Station, the first full-time LIRR Station built in nearly 50 years. Other major current projects include two contracts at the Throgs Neck Bridge (replacement of the roadway deck and rehabilitation of the approach viaducts) as well as the Riverside Drive viaduct rehabilitation over West 158th Street.
Recently completed projects include the RFK Bridge Ramp to the Northbound Harlem River Drive (a design-build project that received a prestigious award from the Design Build Institute of America) and the Canarsie Tunnel Rehabilitation & Core Capacity Improvements project. Additionally, Judlau was involved in the renovation of the 63rd Street and 72nd Street subway stations, part of New York's new Second Avenue Subway Line, the largest expansion of the subway in half a century.
OHLA is a global infrastructure group with more than 110 years of history. Construction and promotion of concessions are its principal lines of activity. At present, it is the 40th largest international contractor and its USA subsidiaries were selected as the California region's 2021 Contractor of the Year and New York's 2019 Contractor of the Year by Engineering News-Record. OHLA focuses its activities in three geographical areas: Europe, USA, and Latin America. In 2021, the company was awarded projects in the United States worth more than €1.15 billion. These include the I-5 in California and Destination Sport Miami, the largest indoor multi-sport facility in North America.