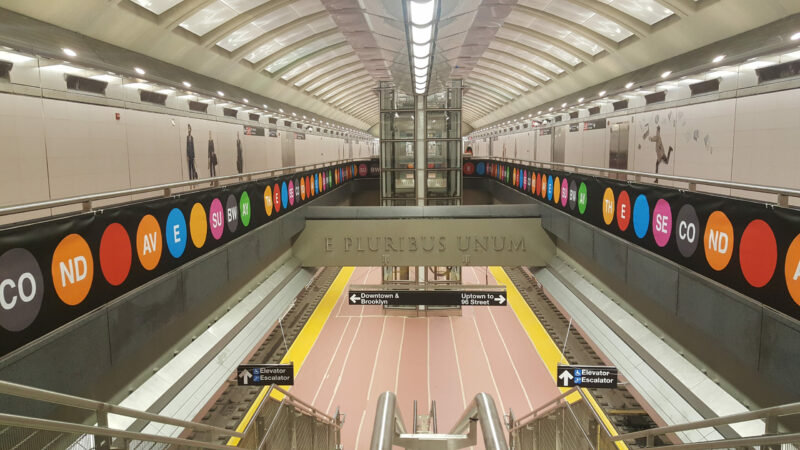 We have been awarded contracts worth nearly $3 billion over the past decade to improve New York's transportation infrastructure
We have left our mark on the Big Apple subway and its main rail lines
72nd Street Station, Manhattan.
Building transformative projects that have contributed to renovating and modernizing key infrastructures
We have carried out improvements at eight New York City subway stations and on the Dyre Avenue and White Plains Road lines in the Bronx
Flushing Elevated Station on Line 7, Queens.
We have completed landmark projects such as the 72nd Street Station Fit-Out and the rehabilitation of the 63rd Street Station, the South Ferry Terminal and the Montague Subway in Manhattan and Brooklyn
63rd Street Station, Manhattan.
We have addressed the design and construction of the first Long Island Rail Road station in almost 50 years
Canarsie Tunnel. Image courtesy of MTA C&D - Trent Reeves
And improvements to the Hudson Line of the Metro-North Railroad. Added to this is the rehabilitation of the Canarsie Tunnel, the main connecting road between Brooklyn and Manhattan that serves the busy L subway line
Long Island Rail Road Elmont Station