OHL has received at its headquarters in Madrid, Torrespacio, the new class of junior engineers who will participate in the Young Talent program. In total, seven young graduates in Civil Engineering, from Madrid, Comunidad Valenciana, Extremadura, La Rioja and Asturias will have access to a job opportunity in some of the projects that the company develops in Peru: the construction of a bypass in Quellaveco Mine, in the Moquegua region; the construction of the National Museum of Archeology (MUNA), in the district of Lurín; improvement works on the Moquegua-Omate-Arequipa highway, and various construction activities in the mining sector for the Antamina Mining Company.
OHL launched the Young Talent program in 2012 with the incorporation of six newly qualified civil engineers to unique projects. Since then, more than 90 young people have participated in the initiative, in countries such as Turkey, Algeria, Saudi Arabia, Czech Republic, Moldova, Norway, Ireland, Vietnam, Chile, Mexico and Spain.
Through this initiative, the company strengthens its commitment to people, promoting talent identification and management programs, mobility plans and international development of professional profiles that range from engineering to administrative and business management positions.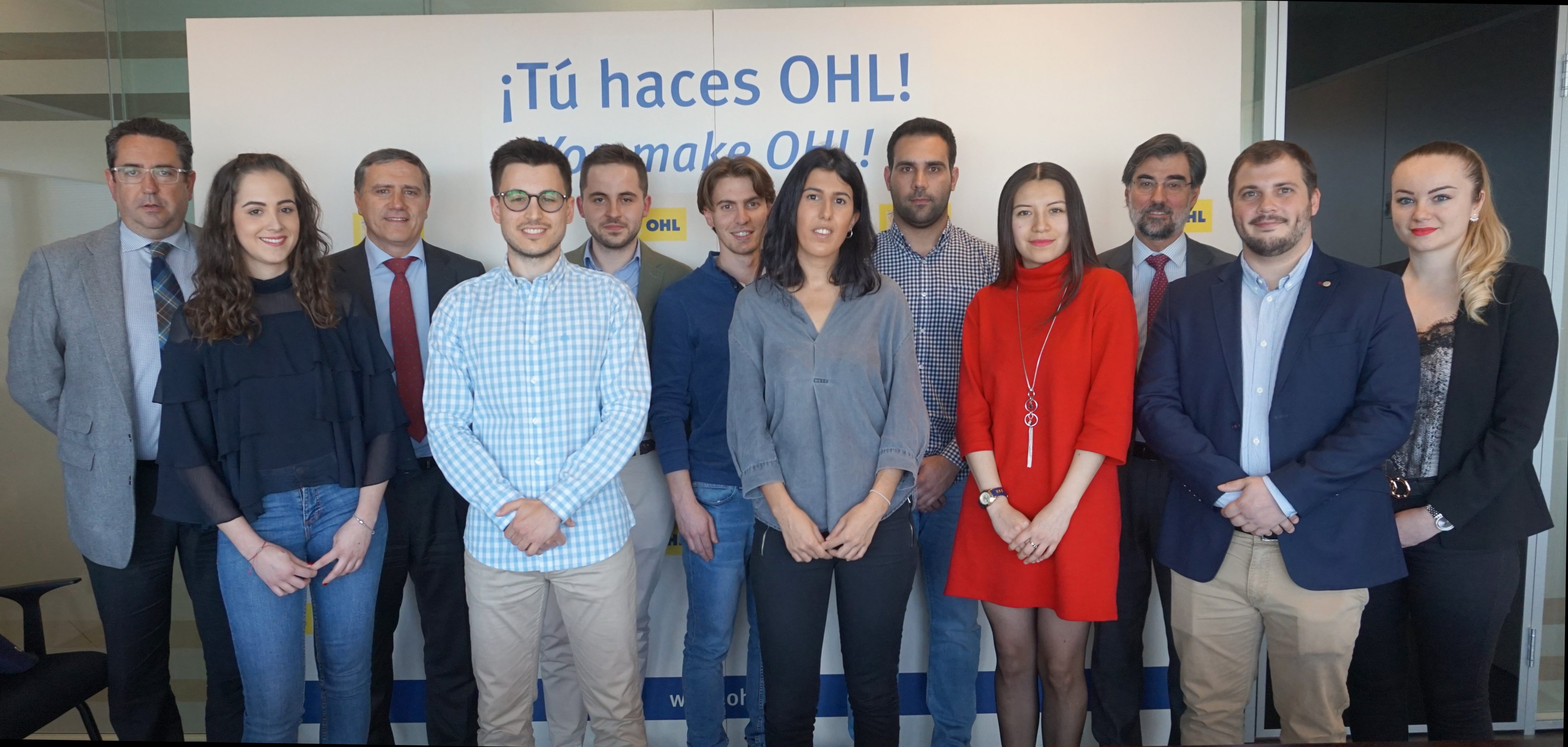 In the image, part of the OHL HR team, in the company of the participants in the Young Talent program.