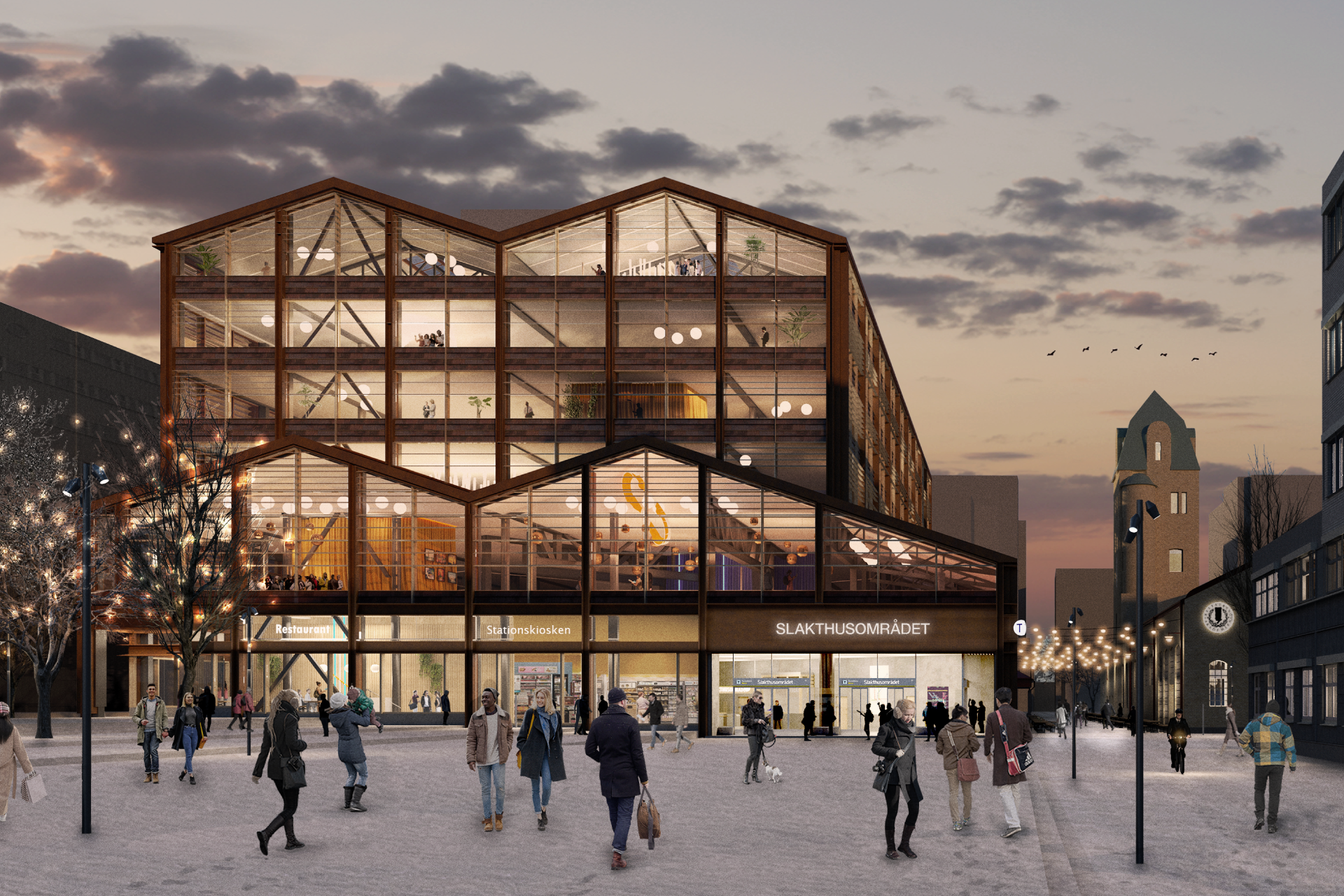 OHLA becomes the leading contractor for the Stockholm metro after being awarded a new project worth nearly 85 million euros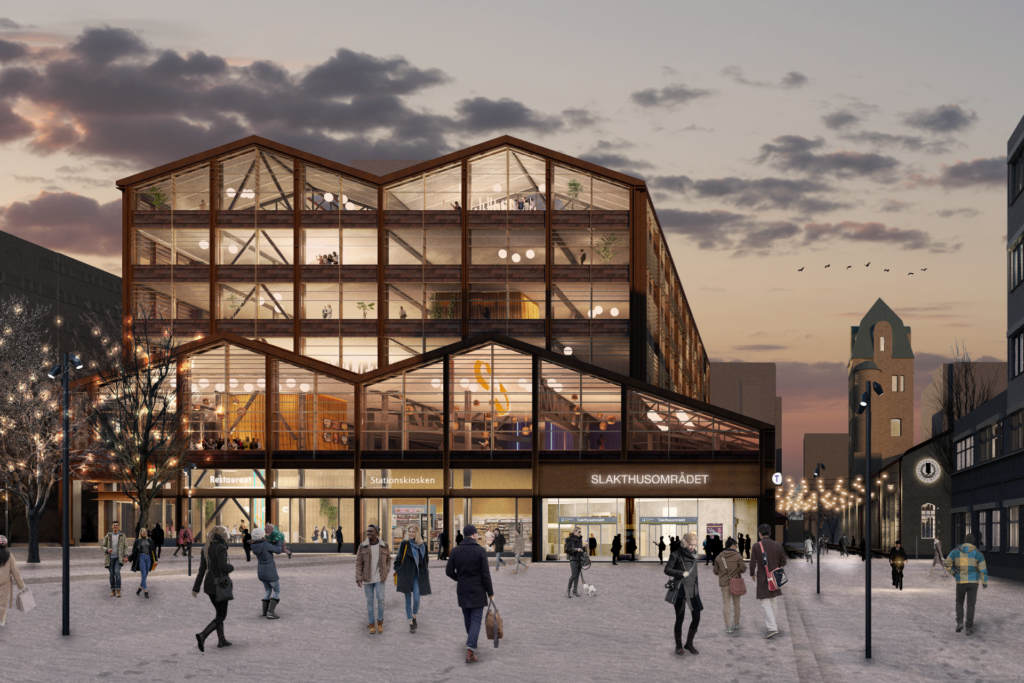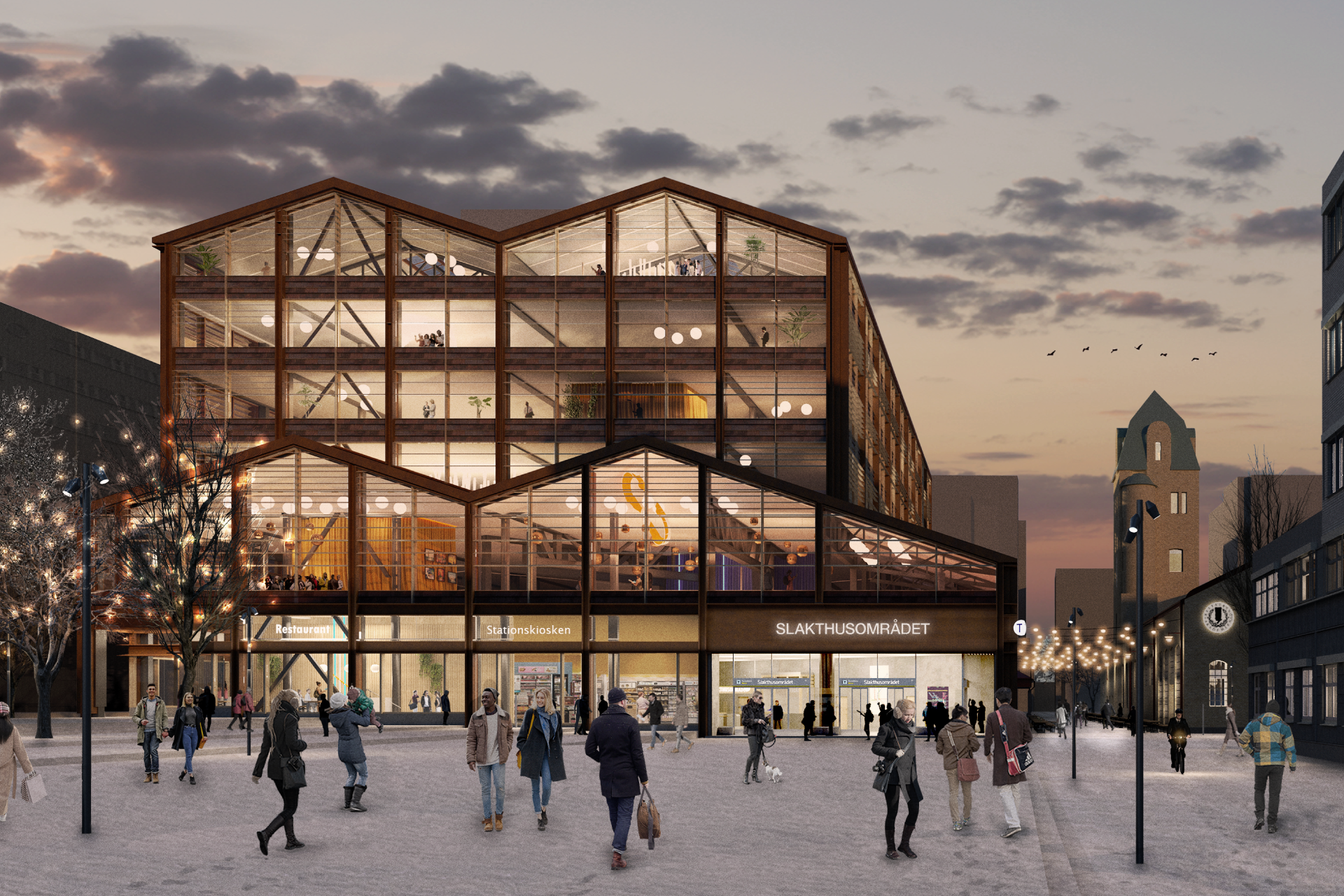 Infografía de la estación Slakthusområdet (acceso norte). Imagen: Atrium Ljungberg/ Lundgaard & Tranberg Arkitekter.
OHLA increases its presence in the Swedish rail infrastructure sector with a new contract for the expansion of the Stockholm metro network. The project, awarded by Region Stockholm for nearly 85 million euros, makes OHLA the leading contractor for the expansion of the metro in the Swedish capital with a combined contracts value of 238 million euros. This initiative will benefit more than 300.000 users who use this sustainable transport method on a daily basis.
The new contract Sockenplan stage 2 and Slakthusområdet, includes the execution of 1 200 m of a new metro line including two tracks and one service tunnel with a total length of 1 736 m, as well as the construction of a new metro station, Slakthusområdet, with a depth of 50 meters below surface and including a concourse, ventilation shafts, containment structures and a 310-meter cut and cover concrete tunnel.