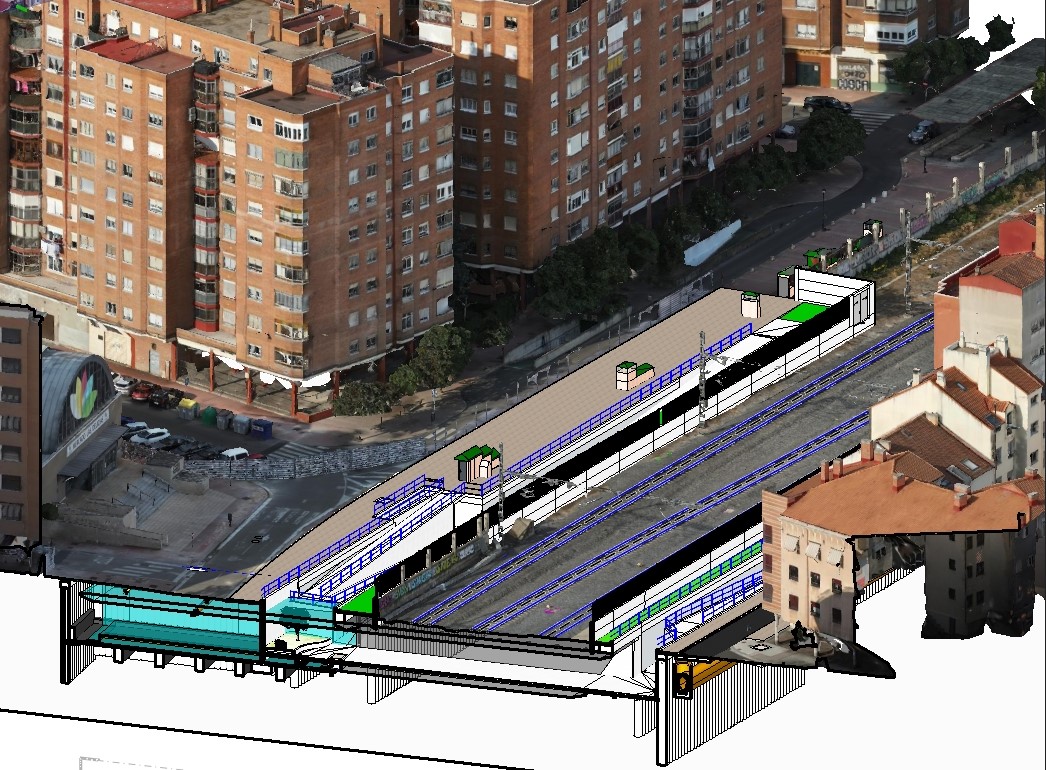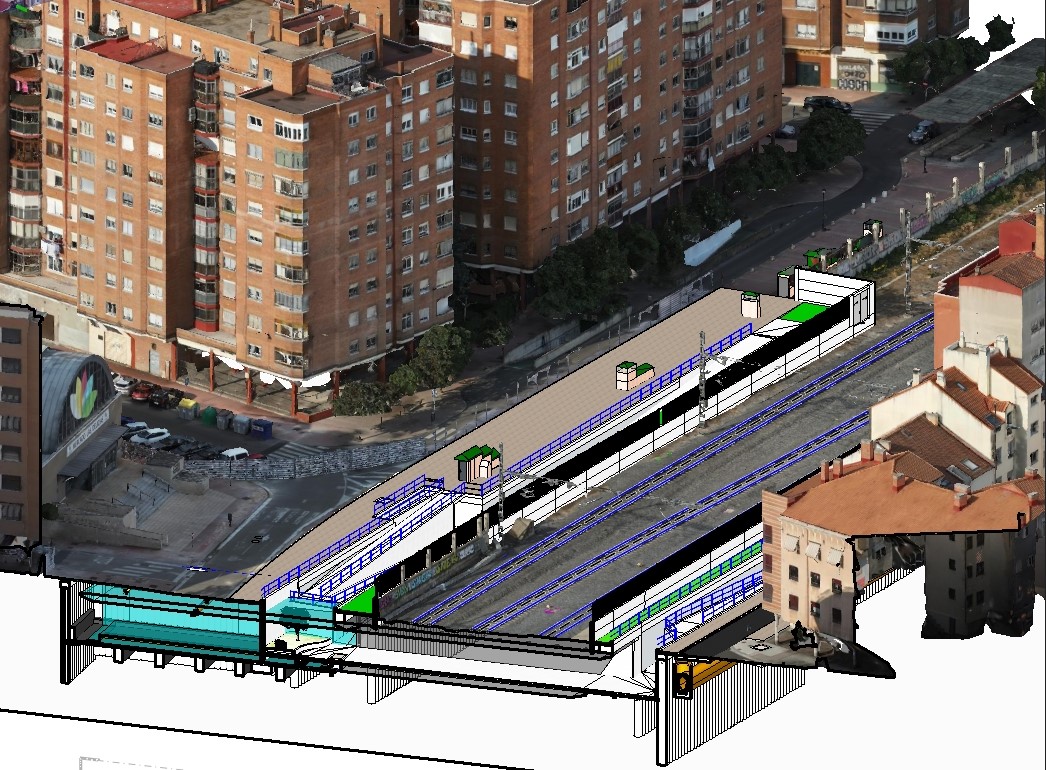 OHLA has begun work on the construction project for the new pedestrian and bicycle crossing between Estación and Guipúzcoa streets, which will connect Padre Claret with Andalucía, at KP 249+300 of the Madrid- Chamartín- Bif. Venta de Baños High Speed Line, in Valladolid (Spain).
The project will link two neighborhoods of Valladolid separated by the train tracks by means of a reinforced concrete caisson that will be 22.4 meters long, 9 meters wide and 3 meters gauge, and will be built on site in the southern part of the project.
Once the track with a metallic structure has been shored, it will be driven by means of the hydraulic jacking technique. This will allow maintaining the uninterrupted operation of the railway communication, which has two high-speed tracks and a conventional network in the area of action.