OHLA highlights its growth and strong commitment to debt reduction to its shareholders
Resolutions approved. The Ordinary General Shareholders' Meeting approved the resolutions proposed by the company at a meeting held today.
Indebtedness reduction. Considering the 2021 financial year and the early stages of 2022, OHLA has reduced gross indebtedness by approximately 300 million euros.
Reinforced order intake and order book. The company, which reached its highest order intake of the last five years in 2021, has also been awarded important contracts in 2022: Purple Line, in the USA, and a new road concession in Colombia, " Accesses to Bogotá Norte 2″.
Objectives for 2022. The company expects sales to exceed 3,000 million euros, as well as EBITDA of around 110 million euros and order intake of over 3,500 million euros.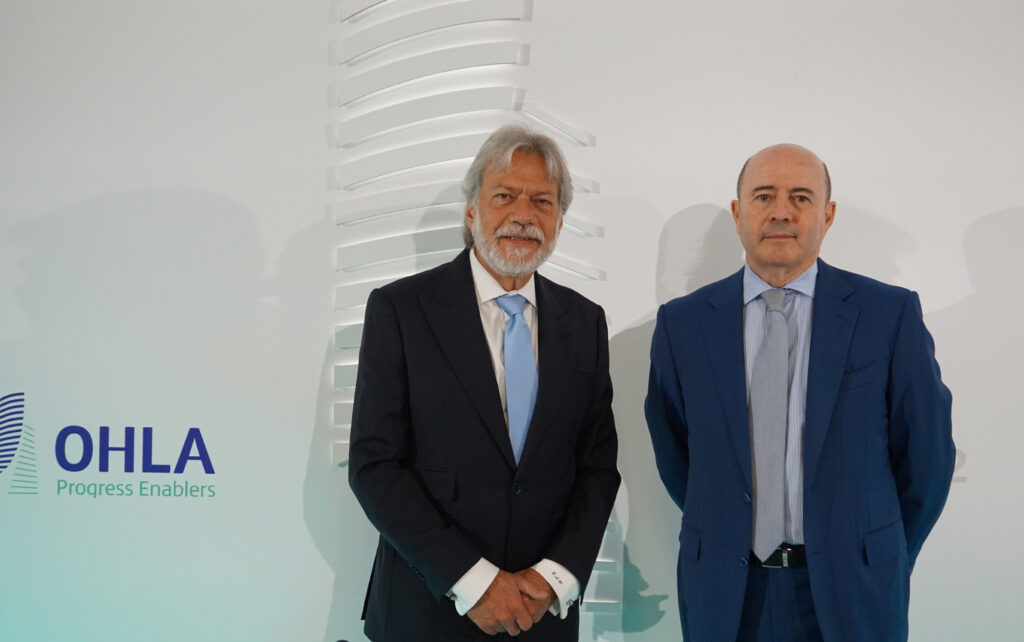 Madrid, June 2, 2022.- Luis Amodio, Chairman of the Board of Directors of OHLA, opened the General Shareholders' Meeting by expressing his solidarity and that of the entire company with the Ukrainian people, who are suffering devastating humanitarian, social and economic consequences as a result of the military attack launched by Russia in February.
In his speech to the shareholders, Amodio highlighted the birth of the new OHLA corporate brand as one of the milestones achieved by the company in 2021, together with the refinancing and capitalization transaction. He also highlighted the company's legacy of more than 110 years and pointed to OHLA's growth in relevant markets such as the United States, with more than 1.15 billion euros in new contracts in 2021; Latin America and Europe.
The president emphasized OHLA's commitment to the ecological and digital transition, with projects that contribute "to build models of cities that meet the 2030 Agenda Goals", and as an example he referred to Centro Canalejas Madrid "a great sustainable urban development".
Luis Amodio concluded his speech by referring to the current scenario "of uncertainty, but also of change and transformation", which "forces us to be prepared to adapt to new environments" and emphasized that "at OHLA we are prepared to face these challenges. And we will do so by contributing to progress with sustainable infrastructures and relying on our main pillars: our century-long track record, our global reach, our talent and our commitment to digital transformation and innovation."
Growth and debt reduction
OHLA's CEO José Antonio Fernández Gallar began his presentation by reviewing the main figures achieved by the company in 2021, a year that closed with an EBITDA of 91.2 million euros, "the best figure since 2016" and close to 3.7 billion euros in awards which represents "the highest order intake in the last five years". He also referred to the company's order book "which totals more than 5.8 billion euros", as well as to the reduction of indebtedness. Gross financial debt ended 2021 at 523.5 million euros, 30.1% less than in 2020, and stressed that "OHLA's commitment to deleveraging is strong, determined and continuous".
Promotion of concessions
Regarding the events after the 2021 financial year, he pointed out the additional reduction, already in 2022, of the indebtedness by nearly "100 million euros over the 2021 figures". Thus, "if we consider the 2021 financial year and the first months of 2022, we have reduced gross leverage by around 300 million euros", all of which has allowed us to improve the company's credit profile.
From an order intake standpoint, OHLA has strengthened its order book in 2022 with two very important contracts: the recent award in consortium of the Purple Line project in the USA, for a total amount of 2,170 million euros, and the award of a new concession in Colombia, the Accesses to Bogota Norte 2 highway, "in line with our continued commitment to promote concessions".
In relation to the objectives for 2022, the CEO pointed out that the company expects to achieve sales of more than 3,000 million euros, as well as an EBITDA of around 110 million euros and order intake of more than 3,500 million euros. These objectives will be reinforced by the award of two concessions per year and a firm commitment to reduce gross financial debt.
In addition, he defended the need to promote public-private collaboration mechanisms to undertake priority projects in the infrastructure sector, stressing that "the sector must be at the forefront of economic and social recovery, becoming a factor of growth and stability".