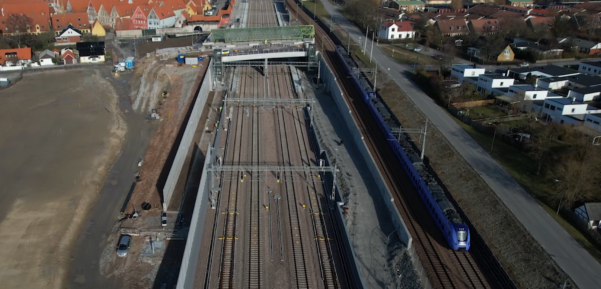 Lund-Arlöv railway project, Sweden.
The Madrid Civil Engineering Week is being held from March 3 to 10 under the slogan 'The engineering that unites us'. Promoted by the Madrid Branch of the Association of Civil Engineers, this initiative has the participation of leading companies in the infrastructure sector, including OHLA, with the aim of bringing citizens closer to the engineering work and its positive impact on the progress and welfare of society.
OHLA will show its innovative character in the port field through a Cubipod model made with real test pieces. The company will also present the Lund-Arlöv initiative, carried out in Sweden and considered one of the most innovative railway digitalization projects in Europe.