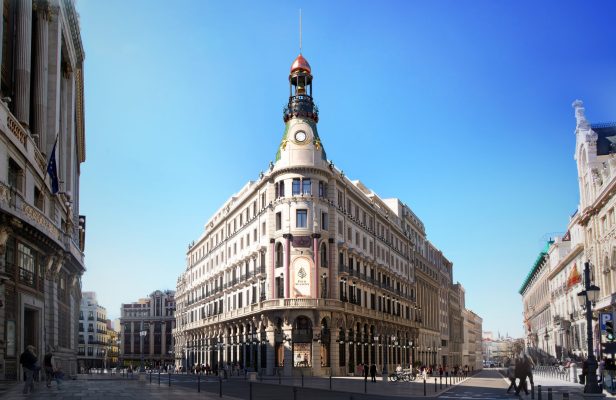 Seven historic buildings, most of which are over a hundred years old and have been cataloged, two of them, as an Asset of Cultural Interest, give Centro Canalejas Madrid (CCM) a unique identity, and also to the surrounding areas in which it is located, in the confluence of the streets of Sevilla and Alcalá, the Carrera de San Jerónimo and the Plaza de Canalejas, in the city of Madrid.
OHL has carried out its promotion and rehabilitation, turning it into a mixed-use complex that houses the Four Seasons Hotel, the first of the hotel chain in the country; 22 Branded Private Residences, pioneers for having the services of the hotel; a commercial gallery, Galería Canalejas; a gourmet space, and a parking lot with 400 spaces.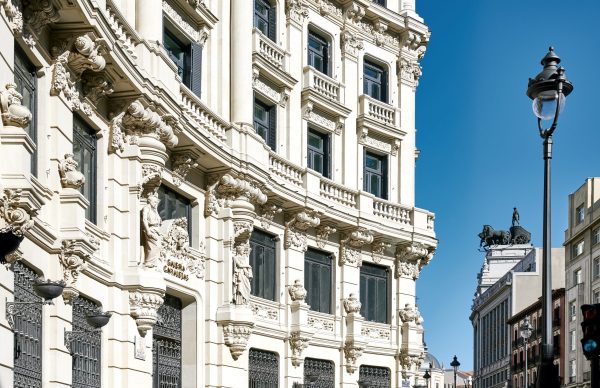 Four Seasons Private Residences
Between the fifth and eighth floors of CCM there are 22 Branded Private Residences. The prestigious Madrid-born interior designer Luis Bustamante signs the design of its finishes.
It is a complex of apartments and duplexes equipped with the highest technology, aimed at optimizing their energy performance and responding to international standards of environmental sustainability.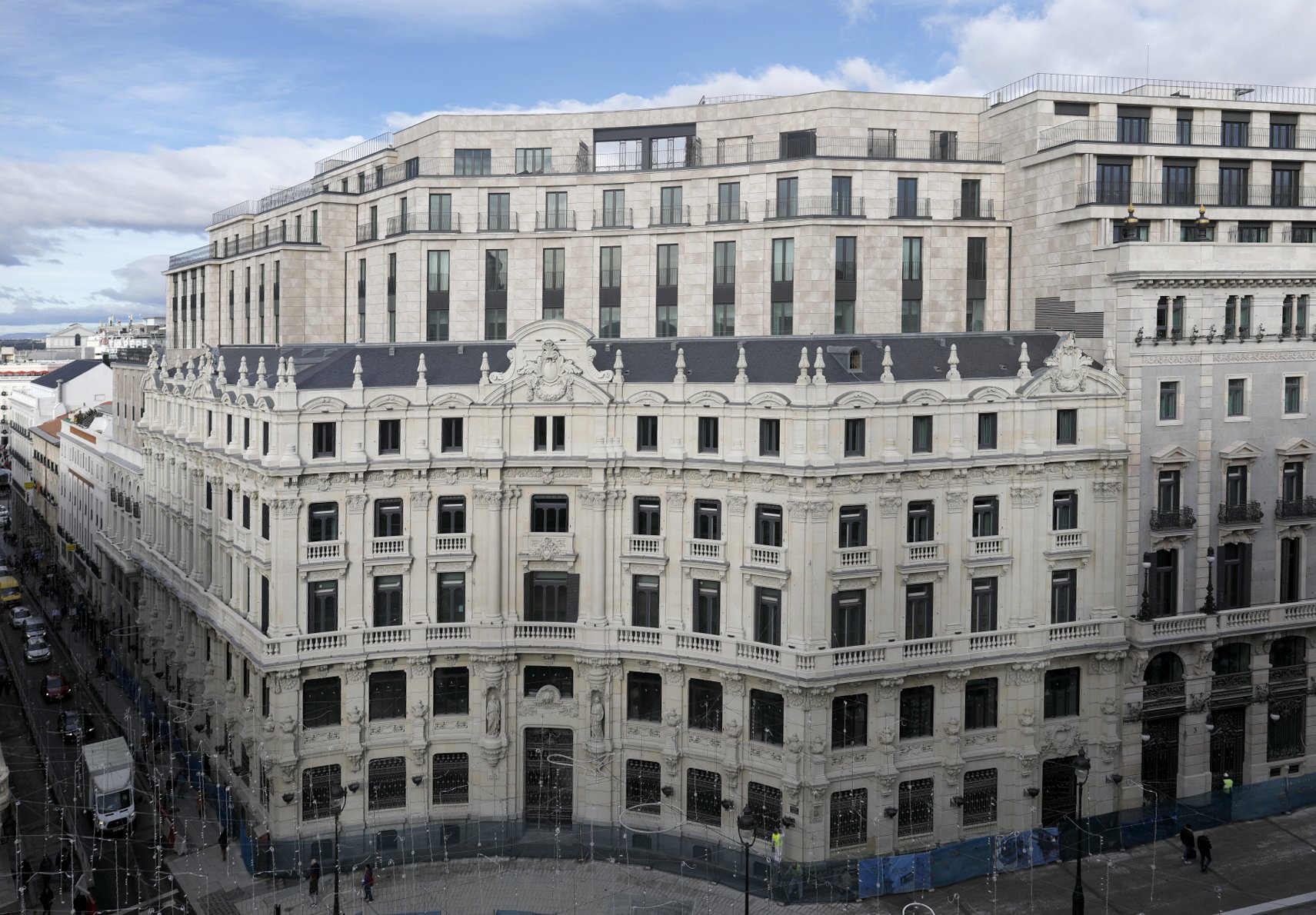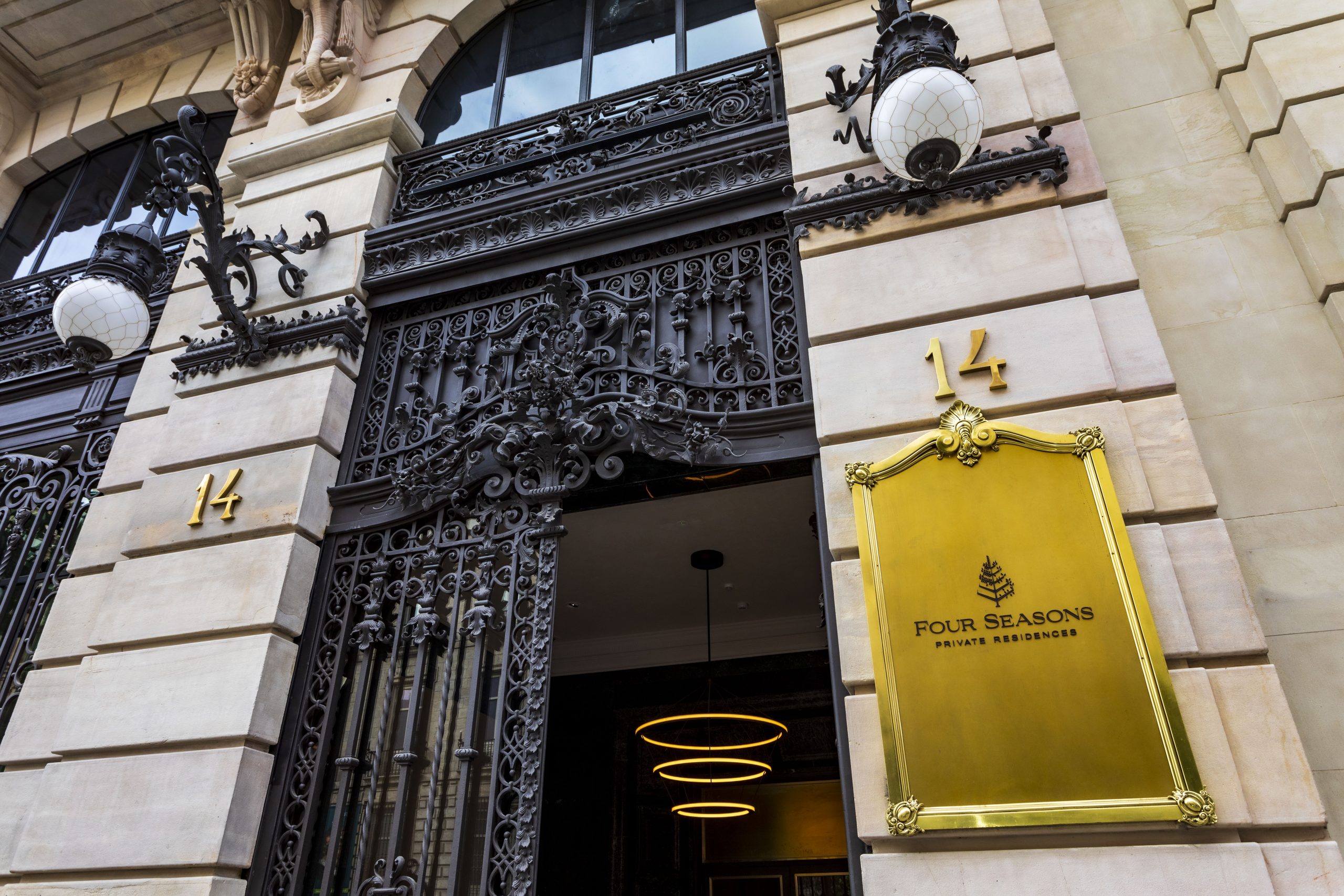 Centro Canalejas Madrid will offer its guests, residents and visitors, an exclusive commercial and gastronomic offer at Galería Canalejas, a unique space distributed over three floors, which preserves the splendor of its origins thanks to the art deco stained glass window that covers a large part of the ceiling and coexists with contemporary decorative elements.
m2 of rentable floor area
Tell us your experience in OHL in mosaico@ohl.es