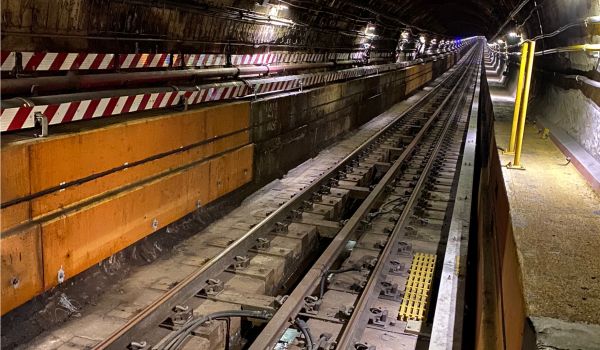 OHL, via its subsidiary Judlau, has completed the first stage of reconstruction work ahead of schedule. This is the main track connecting Brooklyn and Manhattan which serves the L metro line and carries an average of 400,000 passengers per day.
SUSTAINABLE HOMES IN IRELAND.
First contract awarded to Senda Infraestructuras. The project will use BIM (Building Information Modelling methodology and will be performed under nZEB (nearly Zero Energy Buildings) sustainable criteria.
NEW CURICÓ PROVINCIAL HOSPITAL (CHILE).
Nearly 75% complete. The hospital will have a surface area of more than 109,000 sq. metres distributed over nine floors and 400 beds.
Spain's largest water treatment plant using biological processes and biofiltration technology. The facility is one of the largest in Europe. The CICCP of Galicia named the project the Best Engineering Project at the San Telmo awards.
OHL Industrial has been awarded renewable energy contracts of nearly 300 MW in Chile, Mexico and Spain. These include the solar power plants at La Huella in Chile (89 MW), Aguascalientes in Mexico (37 MW) and Zafra in Spain (50 MW).
MANTOS BLANCOS (CHILE).​​
Engineering, construction and commissioning for the conversion and expansion of the copper sulphide processing plant at the Mantos Blancos concentrator in Antofagasta. The project has been undertaken by OHL Industrial and is in addition to other activities performed in the mining sector within the country.