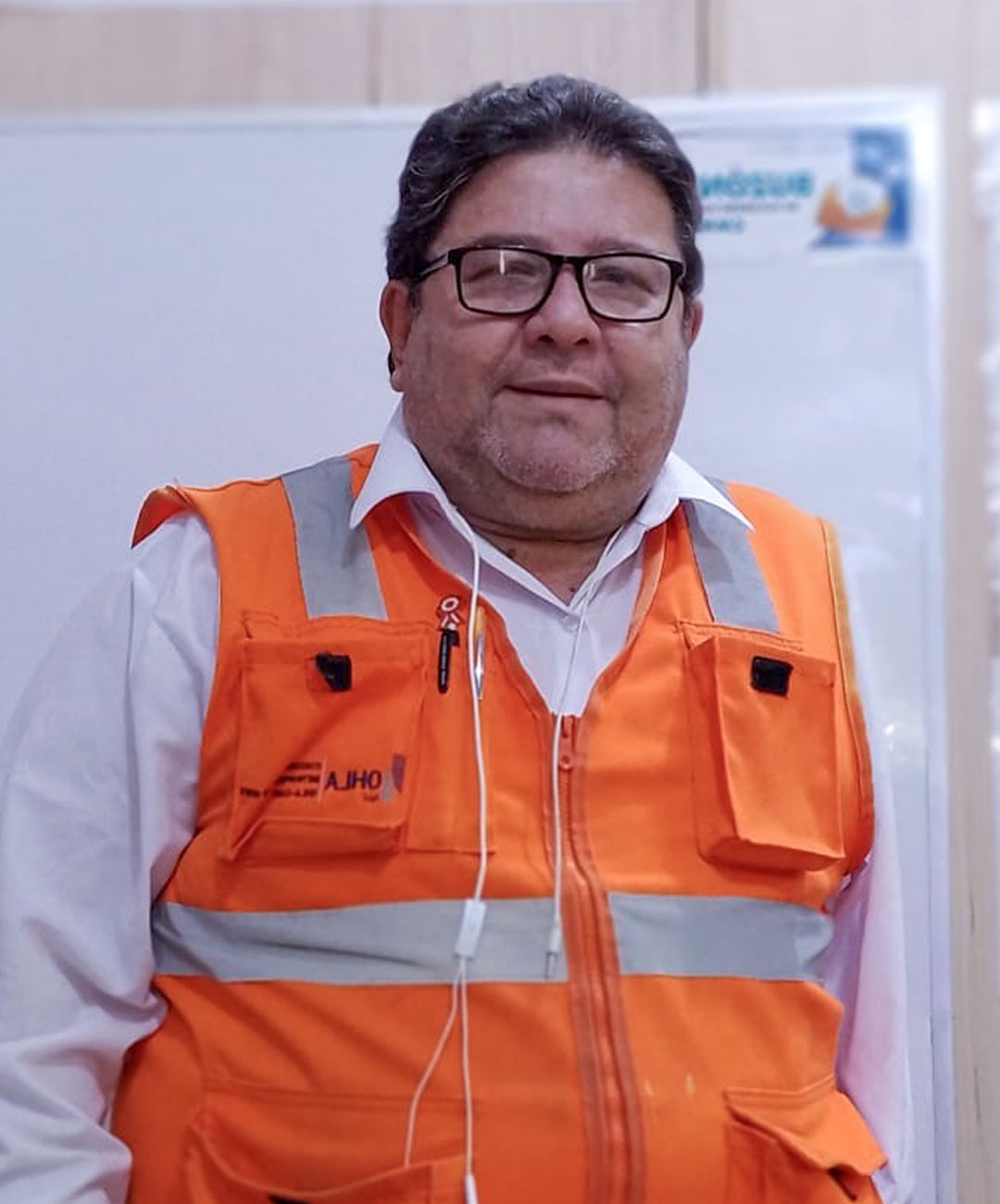 "OHLA is synonymous with teamwork, inclusiveness, sensitivity and community support"
Alfredo Emilio Feijoo Baste
Human Resources Manager, OHLA Perú
An advocate of teamwork, communicator, conciliator and always with a positive attitude to achieve objectives and goals, Alfredo Feijoo has been working for OHLA for eleven years as human resources manager in different emblematic projects in Peru. With a physical disability in his right arm, he promotes inclusion and equal opportunities as a key aspect to boost social integration and eliminate barriers.
You have been with OHLA since 2011. What are your duties as human resources manager?
I am in charge of managing human potential. Specifically, among my functions is to manage the processes of selection, control and retirement of employees, training of workers, as well as ensuring compliance with the obligations and responsibilities of the company and employees. All of this always ensuring that OHLA policies and OHLA Peru's HR guidelines are applied.
Which project are you currently working on?
I am currently working on the project for the Expansion of the Northern Section of COSAC I (Metropolitano), the bus rapid transit system in Lima, capital of Peru. This project includes the construction of a 10.2 km high traffic road with 18 stations that will benefit approximately 380,000 people. In addition, 1,820,000 m2 of green areas will be implemented and focus has been placed on accessibility to provide greater safety and better access for people with disabilities and pregnant women.
What challenges have you faced during your career?
I believe that the biggest challenges, regardless of the project, are the implementation and organization of the personnel department, the training of workers, adapting to changes and defining management strategies, as well as the strengthening and strengthening of the work team. 
"The contract I am most proud of is the National Museum of Archaeology of Peru, because of what it means l"
What accomplishment are you most proud of?
In addition to the northern expansion of the Metropolitano, I have participated, among others, in the Las Bambas mining project and the expansion of Jorge Chávez International Airport. The contract I am most proud of is the National Museum of Archaeology (MUNA) of Peru, because of what it means for the country and its cultural heritage. It is the largest Peruvian museum and one of the most important in Latin America and houses approximately 500,000 pre-Inca and Inca archaeological pieces.
Finally, would you like to share any professional dream that you have yet to achieve at OHLA?
My dream is to continue developing projects that contribute to Peru. Meet objectives based on cooperation and teamwork, always attending to the needs of workers and the inclusion of people with disabilities to promote social inclusion.
Tell us what it means to work in a company like OHLA and what its strengths are.
It means teamwork, inclusion, sensitivity and, as an added value, supporting the community.
"At OHLA, I have had the opportunity to work with...
Read more
"I am deeply grateful to OHLA for giving me the...
Read more