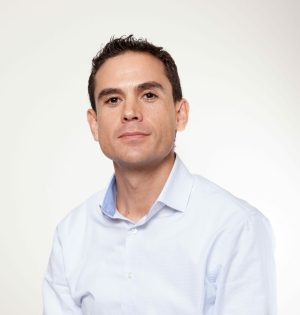 "OHLA is a company with great potential, with a lot of possibilities and opportunities, which has leading projects in many countries"
Procurement Manager OHLA Sverige
Can you explain what are your functions as Procurement Manager?
I lead and coordinate the Procurement department in Sweden, which is in charge of finding suppliers and subcontractors that can offer us the necessary services for the execution of the works that OHLA develops in the country. From Procurement we coordinate with other departments such as Design, Production, Costs and Planning to cover all the needs of the project and find, from the award phase, the supplier with the most efficient technical and economical solutions. This supplier base will also help for future OHLA tenders in Sweden.
What projects are you currently involved in?
We have three ongoing projects in Sweden: a railroad line between Lund and Arlöv in the south of the country, which links Sweden with Europe and is the most important in Sweden, and two subway sections in Stockholm, Kungstradgarden and Gullmarsplan, which are part of an ambitious plan to extend the blue line.
What are the main challenges you have faced in the Stockholm metro projects?
As this is the first subway work for OHLA in Sweden, the biggest challenge has been the creation of the supplier base needed to carry out this work. In addition, we had to start everything from scratch in a very limited time.
It was also a challenge to adapt and learn in a very short time all the local legislation and regulations, and those that apply to our particular contract.
What milestones have been achieved?
I am very pleased to see that, despite the limited time, we have managed to have all suppliers and subcontractors ready from the start of the works. It has been a very hard and difficult job, but at the same time it has been very rewarding, and we have had the collaboration of all departments.
How has the experience of living and working in Sweden been? What has it given you personally and professionally?
Personally, it is very interesting to see how other cultures live, how they think, their cuisine, how they function socially and politically, what systems they use and their degree of efficiency. There are some things that I would like to see implemented in Spain. From a professional point of view, it is interesting because you see different ways of working and try to keep the best of each one.
What other projects have you developed for OHLA?
I previously worked on the Mecca-Medina high-speed rail line in Saudi Arabia, a personal and professional experience that I will always remember. I am very proud to have achieved the objectives despite the difficulty of the work. Personally, it was also very constructive because of the intense cultural change and the many places worth visiting..
What does working for the company mean to you?
Working at OHLA allows me to be part of a group of excellent professionals and colleagues, from whom I learn and with whom I share one of the passions of my life, creating infrastructures. In addition, OHLA is a company with great potential, with a great number of possibilities and opportunities, which has leading projects in many countries.
"We have to bet on women's leadership in the construction...
Leer más
"I am proud to be part of a company that...
Leer más
Our Ingesan colleague tells us how the VERA virtual center...
Leer más