50 percent of the Américo Vespucio urban highway construction works in Santiago de Chile has been completed, an infrastructure in which the company participates as a consortium and which will extend over 9.1 km. The project, awarded by Sociedad Concesionaria AVO I, is considered one of the largest infrastructure projects in Chile and one of many initiatives undertaken by OHL to date in the country. A team of 3,200 people participate in the consortium that is executing the project.
The construction of the highway, in the route that runs through the communes of La Reina, Las Condes and Vitacura, includes, among other works, 12 tunnel fronts with sections of up to 28 m wide, for the execution of which 24-hour shifts have been in place, seven days a week. It also has two levels and three lanes at each level and in each direction, of two different types: trenching (cut & cover), executed at two levels top-down (3.0 km), and a hybrid tunnel using the Austrian method NATM, with manual piles and an intermediate slab, to dig level -2 (2.5 km). As a particularity of this sector, it is worth mentioning its intersection with the subway line 1, currently in service, and with the Apoquindo underground parking lots.
For its part, in the communes of Recoleta and Huechuraba, the project will be completed with the construction of a 1.3 km viaduct and 26 spans with an average separation of 50 m, to which a branch of 4 spans is added coming together as a pair of trousers. The section of two and four tracks has a width ranging from 8.5 m to 15 m.
The sectors of the trenching and the viaduct are connected by a tunnel under the San Cristobal Hill, 2.0 km long, three tracks in the north-south direction and two bifurcation caves. A 1.0 km long branch starts from one of them as a tunnel and trenching, with an execution on three fronts and a width ranging from 15 to 30 m.
The project includes landscaping work that will affect 110,000 m2 of surface area along the Américo Vespucio Avenue, the construction of a bicycle lane, level crossings that guarantee accessibility for people with reduced mobility, a skatepark and a recycling point. As for the interior of the infrastructure, it will have forced ventilation, pressurized emergency exits, a fire detection and protection system, LED lighting, electrical rooms and various pumping wells, as well as control systems for all the installed systems. In addition, three buildings totaling 7,500 m2 will be built for the operation of the concession.
Once completed, the infrastructure will contribute to reducing travel time through the eastern sector of Santiago de Chile and will improve the level of service of a structuring road that currently presents high levels of saturation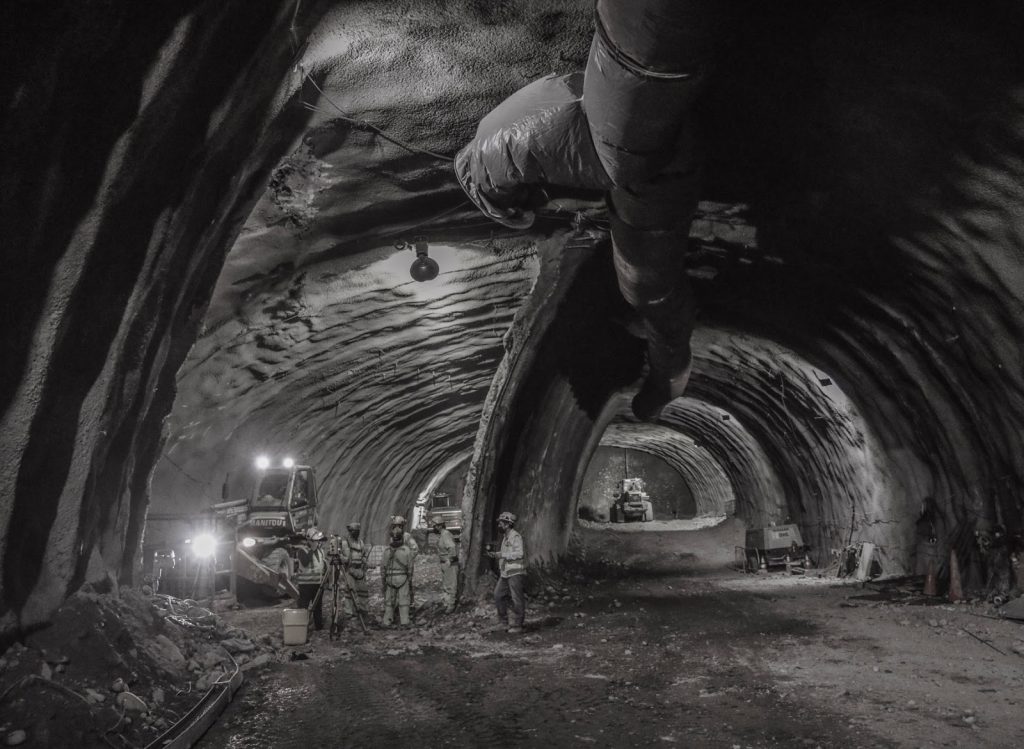 Photo. Tunnel in the hybrid section constructed by OHL.