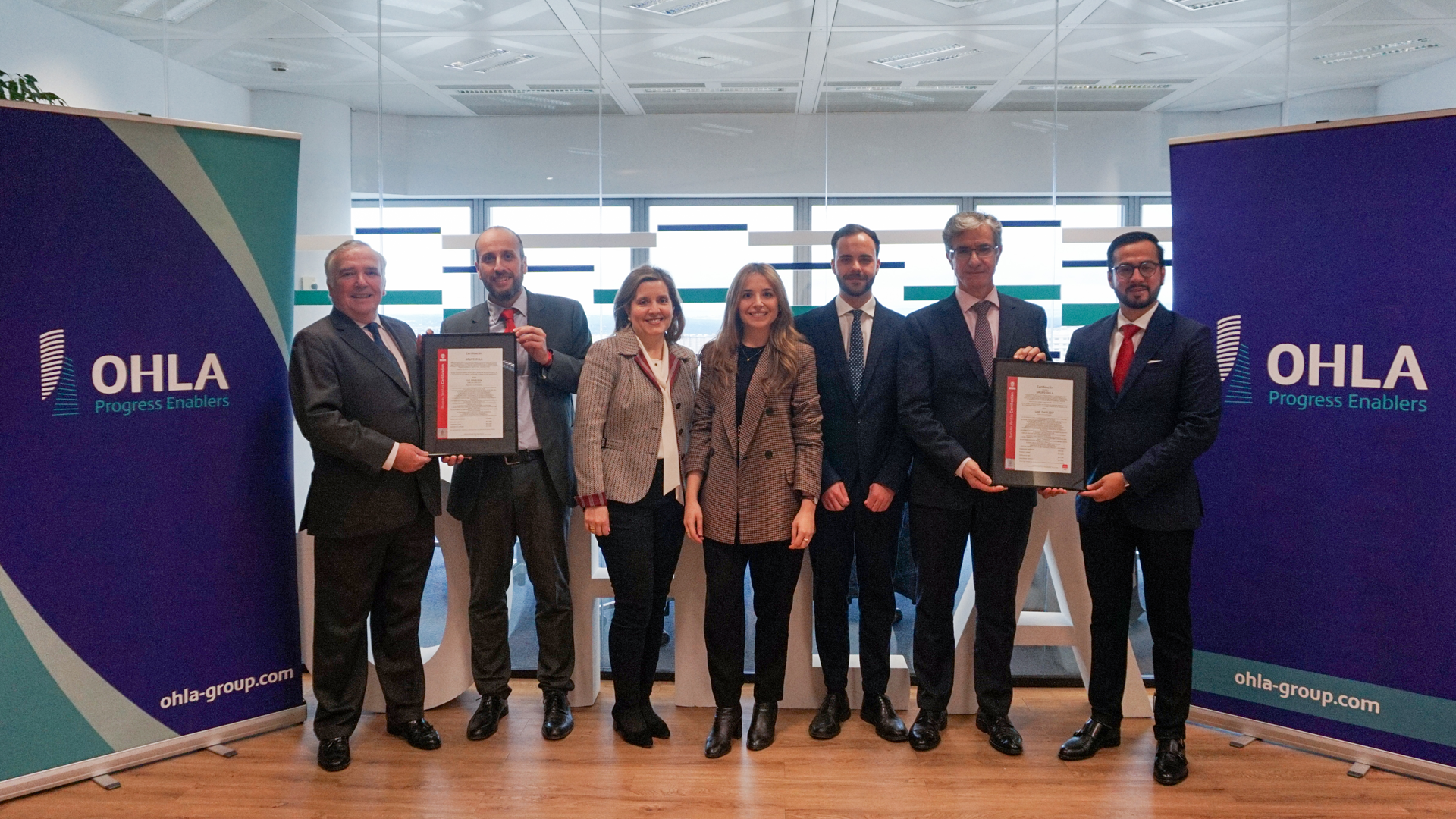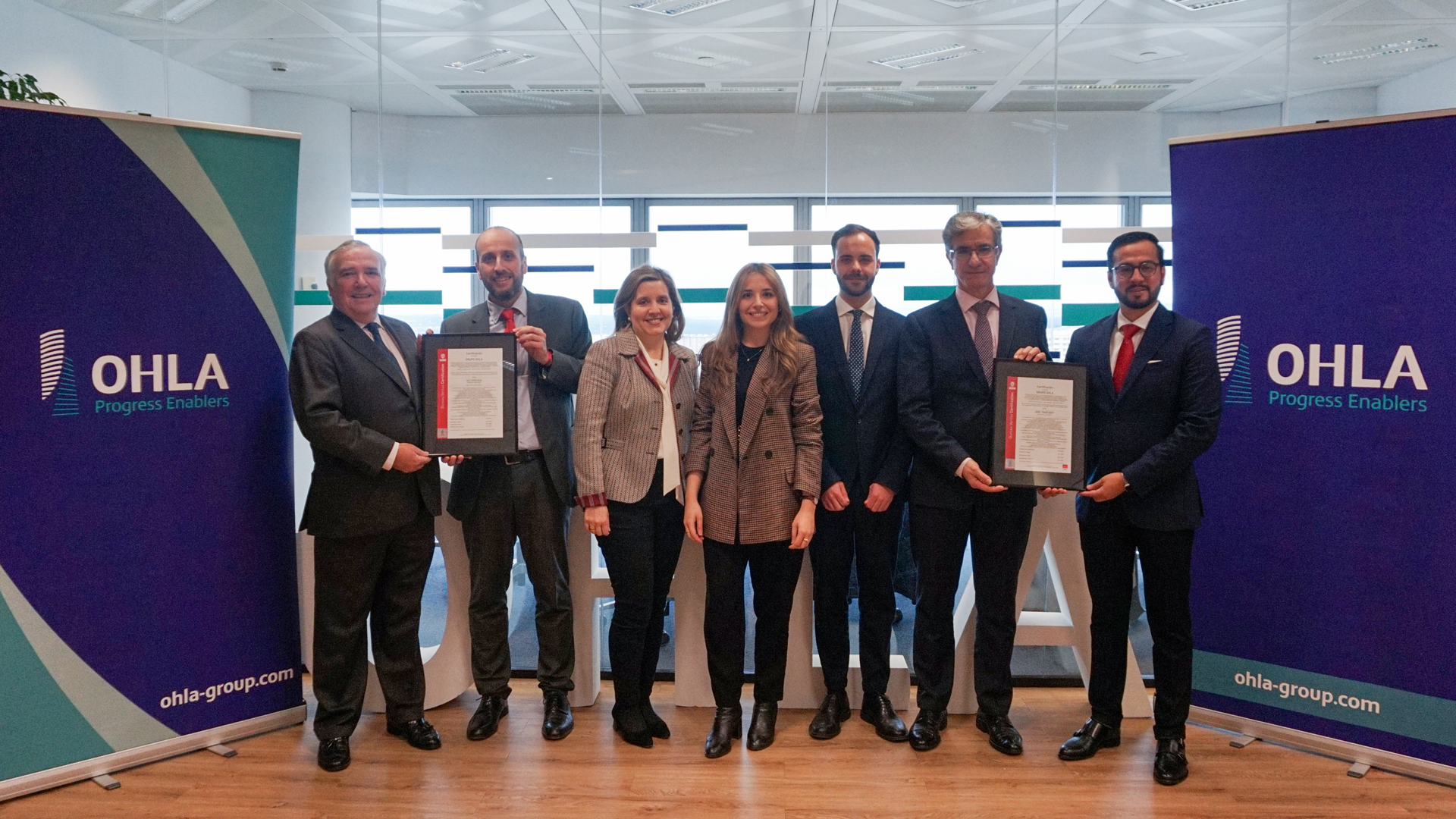 Award ceremony for the Anti-Bribery and Criminal Compliance Management Systems certifications.
OHLA renews its certifications for its Anti-Bribery management systems (ISO 37001:2016) and Management system for criminal compliance (UNE 19601:2017), after successfully passing the audit conducted in 2022 by Bureau Veritas, a world leader in inspection and certification services.
In line with its track record in favor of a business model based on transparency and good governance, the renewal of these certifications, which OHLA has held since 2019, highlights the value of the measures implemented by OHLA in anti-bribery matters to prevent, detect and combat corruption-related practices.