Christmas arrives and the OHL team, made up of nearly 20,000 professionals spread over the five continents, sets out to celebrate it: the traditional Christmas card drawing contest, the images with our colleagues that will become part of our best memories and, of course, a space dedicated to solidarity in favor of the people who need it most. And, of course, with health as a priority to celebrate this holiday with maximum safety for all.
At OHL it's already Holidays, let us tell you about it!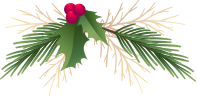 OHL Christmas Card.
Drawing Contest for children of employees.
Once again, OHL's Christmas card will be illustrated by the winners of the Drawing Contest organized by the Department of Sustainability.

Christmas is coming, share your pictures!
The company's employees, in the countries where it is present, share their Christmas photos with all their colleagues.