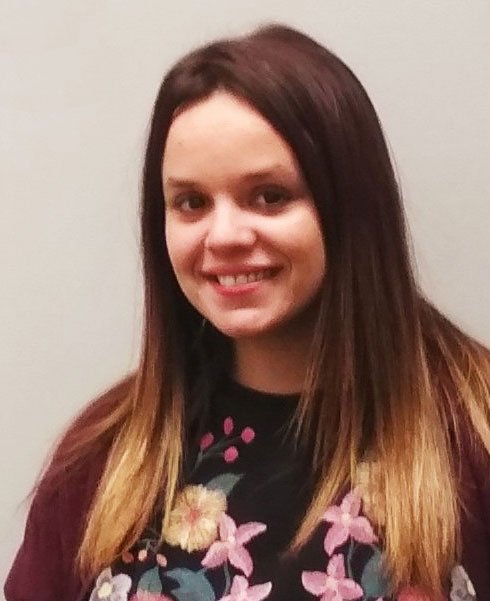 "We are directly committed to each worker, betting on them and ensuring their well-being"
CARLOTA FERNÁNDEZ GONZÁLEZ
HR Technician of OHL Servicios-Ingesan
She started her professional career at OHL Servicios-Ingesan five years ago, where she has developed her career in the field of Human Resources, working in favor of the social inclusion of groups in situations or risk of social exclusion. Her maxims are to sensitize, raise awareness and promote equal opportunities when showcasing socially responsible employability.
1.- In the ranks of Human Resources, at OHL Servicios-Ingesan, what exactly do you do?
I'm a HR technician for the center delegation. My duties cover a wide range, because our profile is general: we see the entire process, from the interview and recruitment of the candidate to dismissal from the company.
The main objective of our department is to increase the employability of people seeking employment and improve the possibilities of their labour insertion.
2.- What is the best part of your work?
The best thing about what I do, without a doubt, is the joy and happiness that the candidates transmit to us once they are chosen for the position.
3.- How do you defend equality in the framework of your work? Is it a question of attitude or is it based on law?
The social protection granted by Labor Law helps, since a route has been drawn up to achieve equality of opportunities at work. However, the effort requires the joint action of the State and individuals, hence the importance of attitude.
4.- In what way does this commitment take form?
We are directly committed to each worker, betting on them and ensuring their well-being. We are committed to always providing everything that we have to make sure they are happy in their new work environment.
5.- What is it like to work with socially disadvantaged groups? What does it give you personally and professionally?
Working with them is fantastic! The interviews tend to be more extensive to try to find a position completely in line with them. Personally, it is very rewarding to give opportunities to groups with greater difficulty finding a job. They seek freedom, independence, happiness through a job; and they transmit that enthusiasm to us, also infecting us.
6.- What would you highlight about them personally and professionally?
On a personal level, they are more vulnerable and sensitive people, who have not had many opportunities to prove their worth.
Professionally, they try their best to comply and that shows in the results. 90% of the workers hired in situations of social exclusion adapt and meet the expectations of the company in many ways.
7.- Do people at risk or in a situation of social exclusion who join the team receive special training?
Anyone at risk or situation of social exclusion that we hire come through different foundations, mainly from Integra Foundation. They come with training in the requested position and have carried out a preliminary interview with the Foundation.
8.- What is the selection process like when you incorporate them into the different professional profiles that are offered?
They go through a second interview with us. Once hired, for the first days, the service manager guides them in performing their duties.
9.- Is there a tutelage by the company?
They are equally valid people and do not require a tutor. For our part, we follow up by phone and in person at the work center. Yes, there is a constant follow-up in collaboration with the service manager, during which we assess whether professionally they meet expectations and if they are personally adapted.
We are aware of the role we play in favoring the labor integration of people in situations or risk of social exclusion
10.- Is there a follow-up of them?
Yes, we form a kind of job exchange with all employees who have worked with us. In it we note, among other things, the reason for leaving.
11.- What feedback do you receive from colleagues who share work with these groups?
We receive feedback weekly from the service manager. We look at the ability of the worker to adapt; their motivation; degree of satisfaction… In general, the report is usually positive.
12.- Is employing people in situations or at risk of social vulnerability an added value for any company? Why?
At OHL Servicios-Ingesan, we are aware of the role we play in favoring the labor integration of people in situations or risk of social exclusion. The essential values of the person – dignity, freedom and equality – must be translated into full social and economic integration. And the economy is achieved, fundamentally, through employment.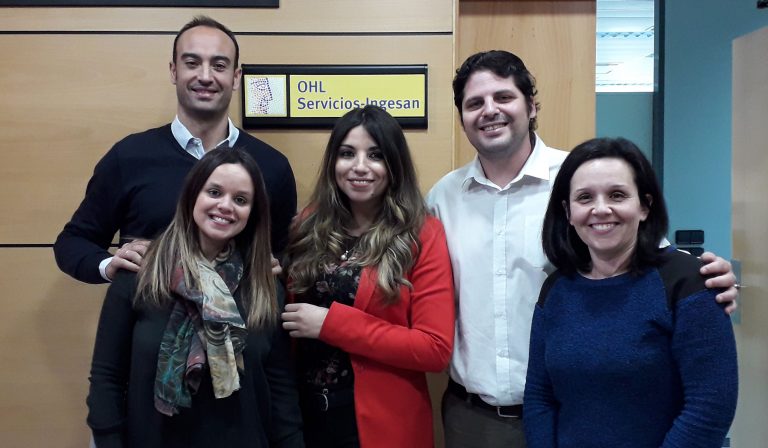 Carlota Fernández, to the left of the image, along with several colleagues from the HR team at OHL Servicios-Ingesan. From left to right, Carlos de Hoyos, Estefanía Chico, José María Rodríguez and Rocío Pineda. 
13.- Give us three reasons why it is worthwhile to favor the employability of socially vulnerable people and tell us why a job opportunity is essential to achieve it.
Sensitize people on equal opportunity and socially responsible employability. Increase awareness of the rest of the business sector on the benefits of hiring people who belong to these groups, as well as on their skills, abilities and professional competencies.
Promote not only labor insertion, but also the maintenance of the job obtained.
"I am deeply grateful to OHLA for giving me the...
Leer más
"We have to bet on women's leadership in the construction...
Leer más