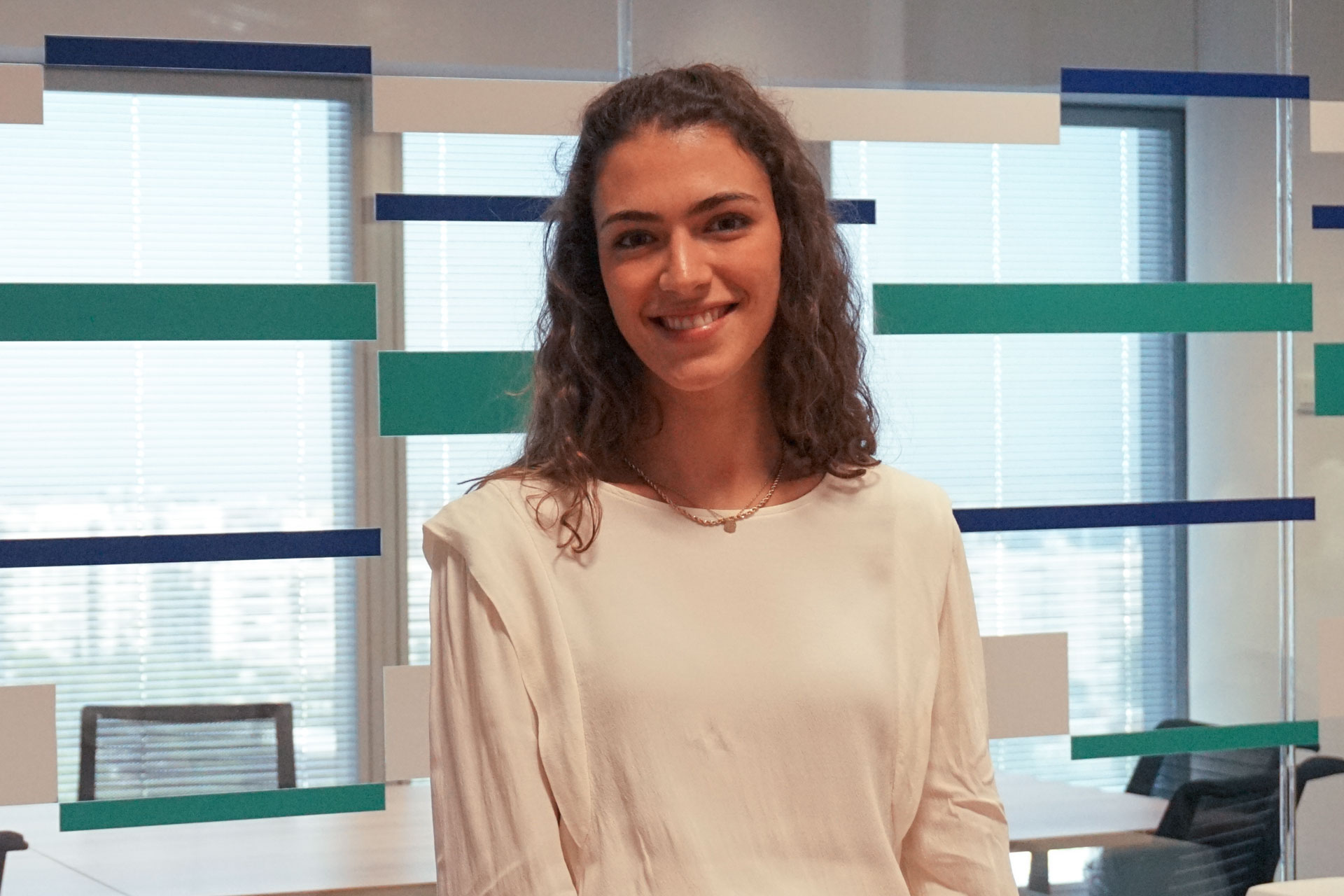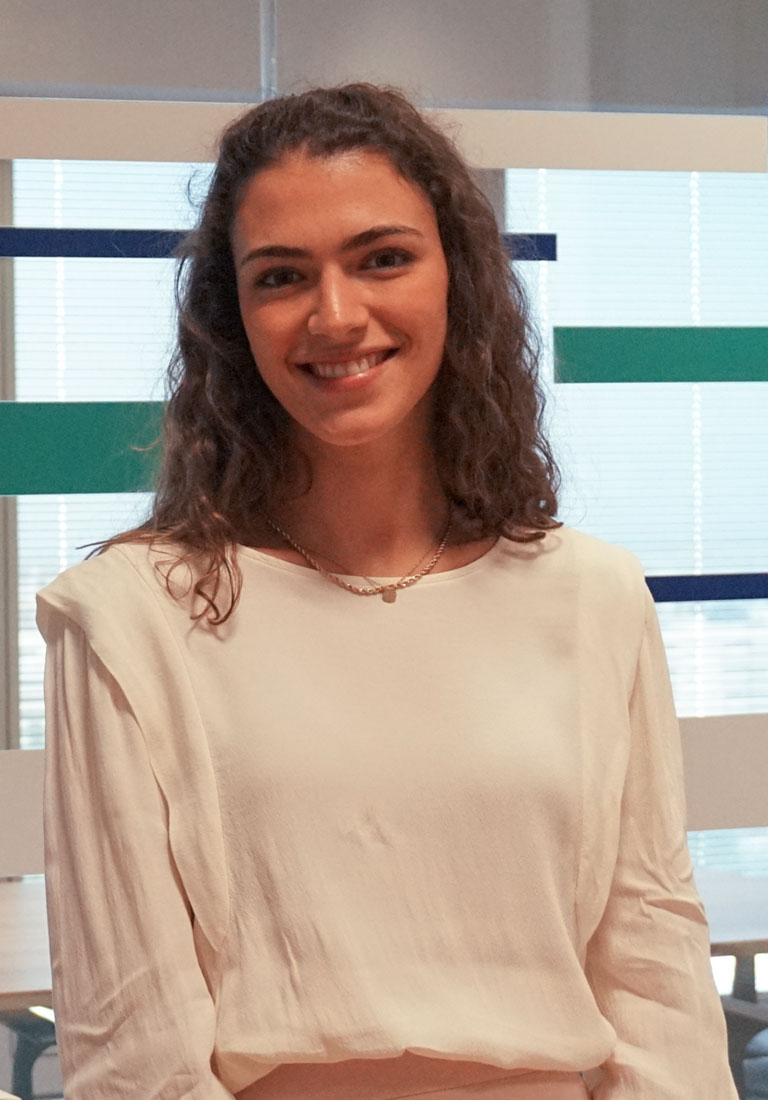 "I am deeply grateful to OHLA for giving me the opportunity to get involved in very interesting projects, within the framework of its global activity"
Young Talent. OHLA Risk Management Team
Our colleague Lucía tells us about her first weeks in the Risk Management department, a team she has joined as part of the Young Talent program. We continue to build a team and expand our pool of young talent!
1.- What does the opportunity OHLA gives you represent for you?
 This opportunity goes beyond the possibility of joining a prestigious company with a long-standing history in the construction and infrastructure sector. Thanks to OHLA, I have had the opportunity to get a first-hand experience in the workforce while completing my studies, allowing me to apply the knowledge and skills acquired at university in a practical environment.
2.- What do you hope to learn?
I expect to gain an up-close understanding of the activities carried out in a Risk Management department, how risks are identified, assessed, and mitigated in a multinational corporation, as well as to understand how this is integrated with other areas of the company working as a team.
 3.- What do you expect to contribute?
I believe I can bring my energy and enthusiasm for learning new things, along with my willingness to work as part of a team. All of this, combined with the knowledge base acquired through my double major in Business Administration and International Relations.
 4.- What are your impressions about the work and the day to day in a team?
What impressed me most is the positive atmosphere within the team and the welcoming approach everyone has shown me from the be beginning. This has greatly facilitated my adaptation to the company. These two months have been a period of significant learning alongside a great team, to whom I am deeply grateful for dedicating their time to me and for giving me the opportunity to get involved in such interesting projects. I am eager to continue learning and take on new challenges.
"We have to bet on women's leadership in the construction...
Leer más
"I am proud to be part of a company that...
Leer más
Our Ingesan colleague tells us how the VERA virtual center...
Leer más