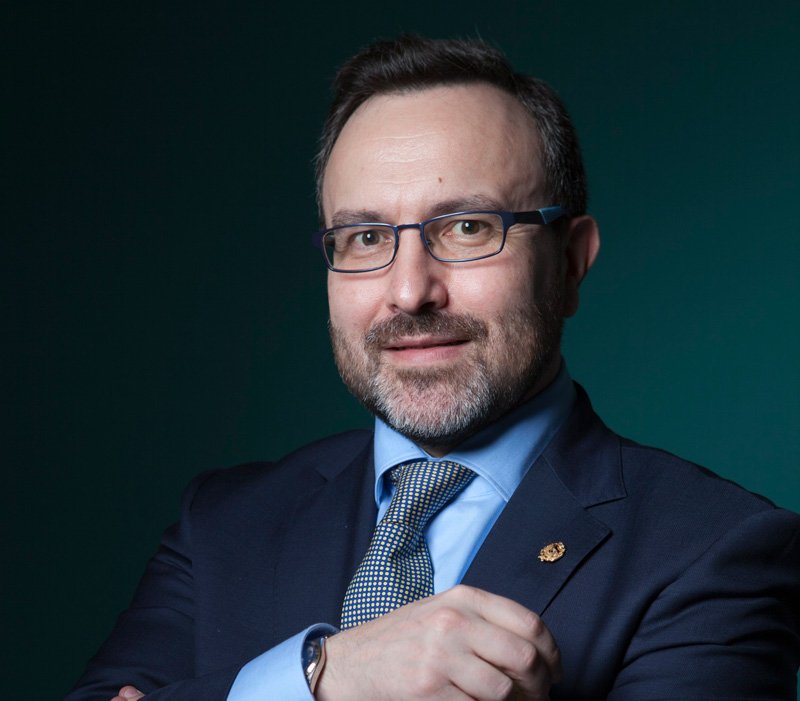 "Personally, I am very satisfied to witness the evolution of the Follo Line project firsthand"
miguel ángel fuentes manrique
Head of Engineering in the EPC Ski project (Follo Line), in Norway
Miguel Angel, you have been part of the OHL team since you joined us in 2015 as senior structural engineer in the EPC Ski (Follo Line) high-speed railway project, which will link Oslo with the municipality of Ski, in Norway. Today, as head engineer, what are your duties?
On the one hand, I am responsible for leading and coordinating the multidisciplinary engineering and consulting team assigned to the EPC Ski project to prepare the technical documentation that supports it, which must respect both the contractual requirements and comply with applicable local regulations, without forgetting the high standards of quality and added value set by the company in all its projects. I am also the direct contact with the client, together with whom I define the measures for checking and evaluating the suitability of the project design, as well as the technical concepts and criteria applicable to the project, including those relating to its financial profitability.
What is the most rewarding thing about the work you do?
Personally, I am very satisfied to witness the evolution of the project firsthand: first it takes shape on paper, in the plans, and in a short space of time, since the design is finished, you see how it is executed as it was conceived. This is not common in other projects that I have been involved with, where you are either working on the design or on the construction.
A project in Norway, what it involves?
In my view, being able to adapt to the culture and customs of the destination country, both in terms of work and personal life. Enjoy your leisure time and your work accepting that they may be very different from what they were in your place of origin. This is also essential to prevent conflicts between the different work cultures that coexist in international and multicultural teams, with different profiles, very different training and other points of view.
If we look at the advantages of labor mobility, could you cite the most important ones?
The greatest benefit is, in my opinion, both personal and professional enrichment by getting to know new cultures and new ways of working. On a personal level, knowing multiple cultures makes us more tolerant and respectful. Professionally, we learn to face challenges and situations more efficiently: after being in contact with different work procedures, you are able to select, assimilate and apply a combination in which they complement and improve each other.
But what are the biggest challenges?
From a professional point of view, to know the local legislation and to internalize the way of working of the place of destination, sometimes totally different from how you worked up to that point. This requires a change of mentality with a very high intellectual wear and tear, going out of your comfort zone and can lead to very stressful situations.
Any advice for anyone wishing to develop a job like yours?
My best advice is to adopt a culture of effort in search of excellence and constant improvement that will allow you to face any personal and professional challenge successfully. That and facing the challenge of expatriation: leaving the comfort zone gives you satisfaction and benefits on a personal level that are much greater than the sacrifices that have to be made.
Lastly, would you like to share any professional dream you have for OHL?
In Norway and other Nordic countries, infrastructure projects with a markedly innovative character are being carried out, such as floating bridges and tunnels. I would like to take part in the development of some of these cutting-edge technologies and participate in the construction of this type of unique structures.
"I am deeply grateful to OHLA for giving me the...
Leer más
"We have to bet on women's leadership in the construction...
Leer más