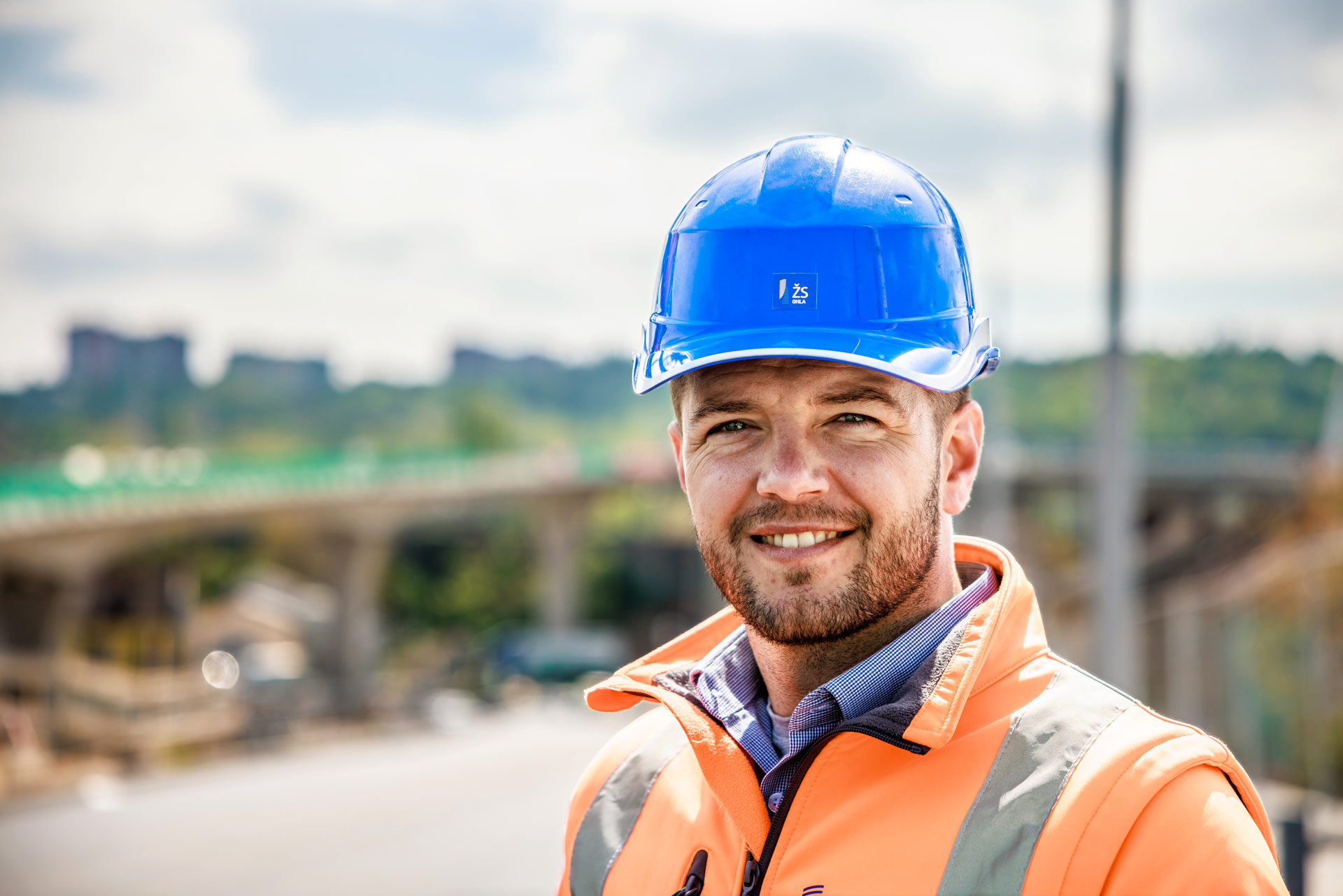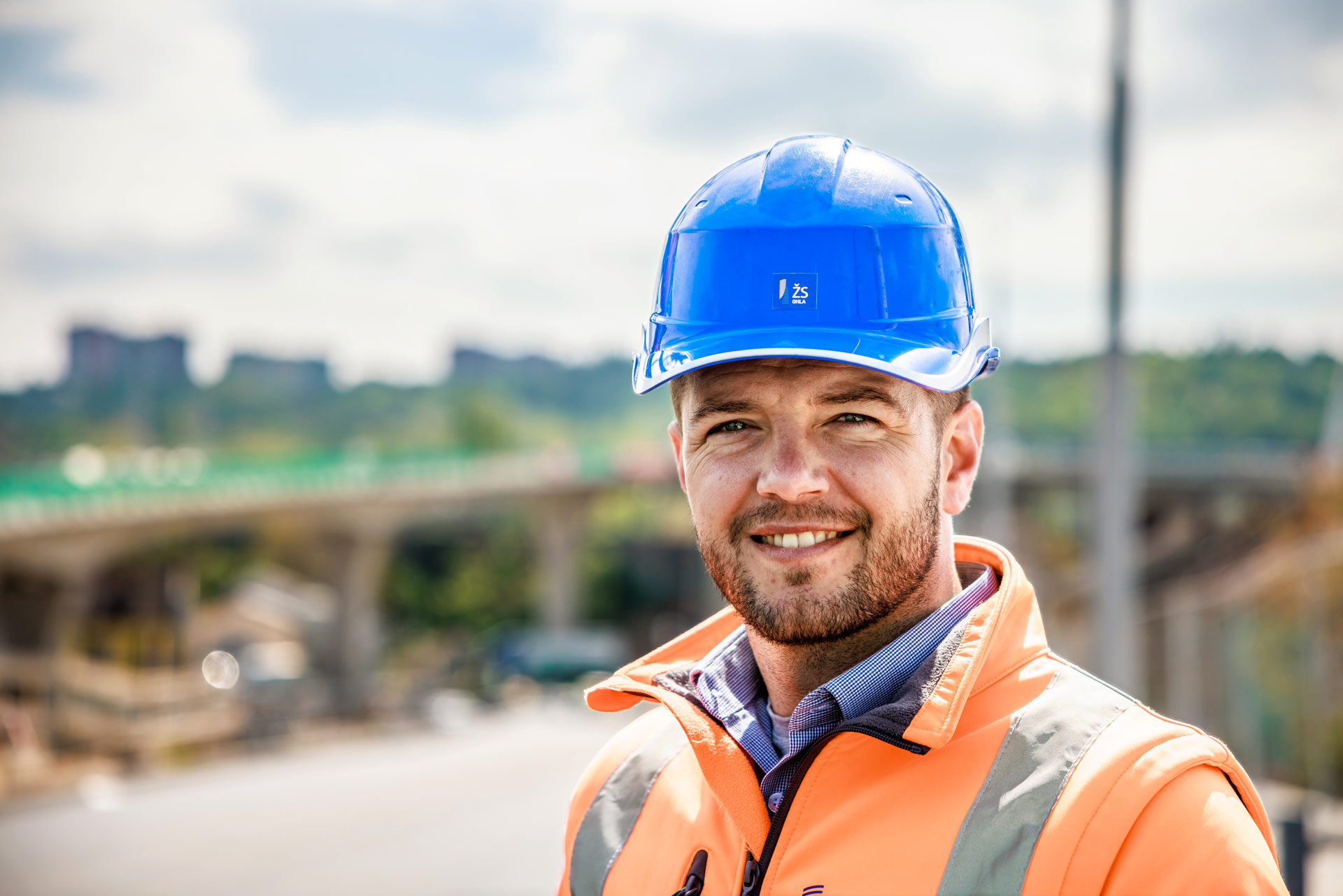 "I am proud to be part of a company that drives wellness"
Project manager, Brno's Greater Metropolitan Ring Road (Czech Republic)
Can you explain briefly what the project consists of?
This is a very demanding project from the construction point of view that includes the construction of a four-lane highway with off-grade crossings, tunnel culverts, and lot of bridge objects.
What is the scope of the section being executed by OHLA?
The construction of the 1,249 m long Tomek and Rokytova Square section includes the installation of large-diameter water and sewer pipelines and the construction of four three-pile bridges, two off-grade crossings and a 2,355 m noise barrier.
What other activities do you carry out?
We execute two large bridges over the Svitava River and Tomek Square, which will be connected to a more than half-kilometer-long bridge flyover via the Maloměřice shunting yard, which will consist of 40 spans and 37 piers.
What benefits will this infrastructure bring to the city?
The Greater Metropolitan Ring Road project will enable faster connection between the districts of the city of Brno. It will also be connected to the motorway network in the form of radials to Prague, Vienna, Bratislava, Ostrava and Svitavy.
What part of the work has been the most difficult?
One of the most complex actions was the connection of a new large diameter (DN 800) cast iron water pipeline 571 m long to the existing fiberglass pipe, which was in a state of disintegration and lacked interconnecting joints, at the construction boundary.
What stage is the project at?
We are in the middle of construction (22nd month). In August 2023, we will start the fourth phase in which the temporary bridge will be dismantled, the remaining part of the existing bridge over the Svitava River will be demolished and a new bridge will be built. The last three spans of the bridge flyover, the bridges over Tomek square, the retaining walls and the ramp embankments will also be built, and all services and accessories will be installed.
What would you highlight about the team?
Their ability to adapt to change. Although we are a relatively young team, everyone has gone beyond their roles, demonstrated their knowledge and promoted modern practices and technologies.
What is the best thing about being part of OHLA?
I have been working at OHLA for 14 years and I am proud to be part of a company that leaves as a legacy great infrastructures that promote the well-being of today's society and future generations. It is a large, multidisciplinary and stable company, and a benchmark in the construction industry.
"We have to bet on women's leadership in the construction...
Leer más
"I am proud to be part of a company that...
Leer más
Our Ingesan colleague tells us how the VERA virtual center...
Leer más